Internationally acclaimed event, Flowertime attracts the best florists and their breathtaking creations, to dazzle visitors. A different theme is chosen for each edition, making every one unique. 
For this 5th edition, 23 teams of florists from Brussels, Wallonia, Flanders and abroad (France, Portugal, Ukraine, Indonesia, etc.) compete in terms of their boldness, talent and imagination to decorate the Town Hall.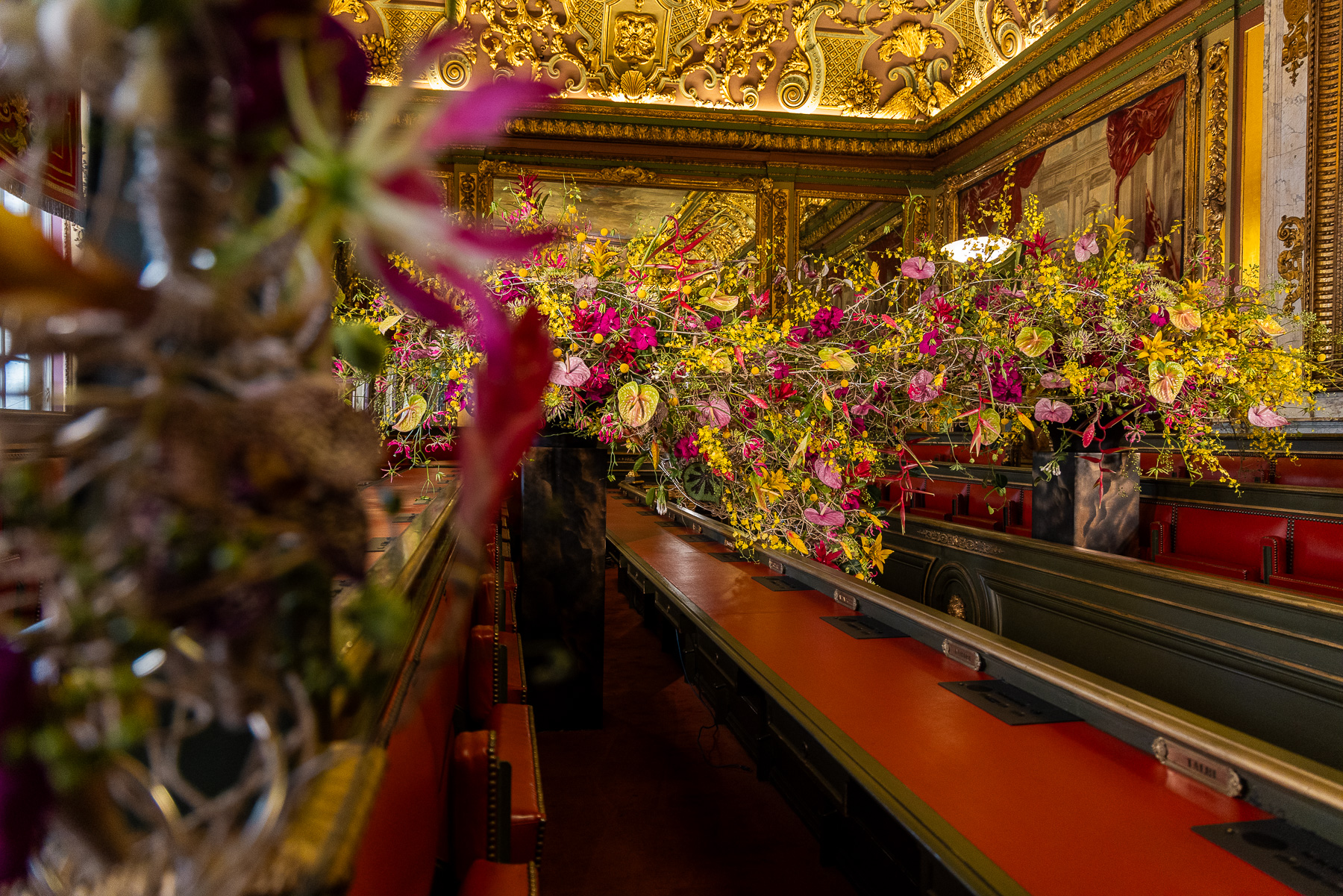 It's the combination of a historic location and the diversity of styles and perspectives that makes Flowertime so fascinating. "This year, the Flowertime florists have a unique opportunity to express their creativity and push the boundaries of floral design. Surrealism is an artistic movement known for its unusual, dreamlike images and for combining different elements in surprising and sometimes even bewildering ways. The florists have applied this concept to their floral creations, creating a captivating and enchanting atmosphere," explains Pieter Toebaert, General Manager of Floraliën and Artistic Director of Flowertime.