The objects include the Lombok treasure (from Indonesia) and the Canon of Kandy (from Sri Lanka). The transfer of ownership to Indonesia will take place at the National Museum of Ethnology in Leiden on 10 July. The transfer of ownership to Sri Lanka will take place later this year. As these examples show, the process of returning objects is well under way. The Advisory Committee on the Return of Cultural Objects from Colonial Context is now considering further requests from Indonesia, Sri Lanka and Nigeria and will issue its recommendations on these requests later. Joint research with the countries of origin is a central part of the process.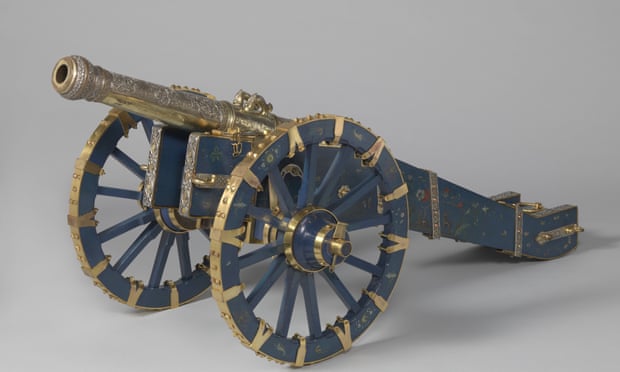 A richly decorated bronze-cast gun known as the cannon of Kandy Photograph: Rijksmuseum
Last summer Indonesia requested the return of a number of objects that are of great importance to the country. The history of the objects was studied in detail by the National Museum of World Cultures, in consultation with Indonesian experts. The process has been in good cooperation with the Indonesian repatriation committee, which is chaired by former ambassador of Indonesia to the Netherlands I Gusti Agung Wesaka Puja. On the basis of the research, the Committee recommended that the objects be returned. This result was achieved thanks to close cooperation between Indonesia and the Netherlands and the expert committees in both countries.
Sri Lanka asked the Netherlands to return six objects that were stolen from the country and are now in the custody of the Rijksmuseum. Researchers from both countries studied the provenance of these objects extensively. In this case, too, the return process forms the basis for further cooperation between the two countries and the cultural institutions concerned. The Netherlands and Sri Lanka will remain in dialogue in order to develop this cooperation further.
Image on top : Items from the Lombok treasure