Image: David Hockney's childhood home, William H Brown
David Hockney's childhood home in the British city of Bradford has gone on the market and sold to private owners for an estimated sum of £140,000 (around $178,000). Details of the house can be found on property website RightMove.  
Hockney became the world's most expensive living artist after his painting Portrait of an Artist (Pool with Two Figures) sold for $90m at an auction at Christies in New York.
The four bedroom home on Hutton Terrace was the residence of the Hockney family until 1993, when it was sold by David Hockney's mother, Laura Hockney. David spent most of his childhood years living in the home in which his father ran a pram workshop from their basement.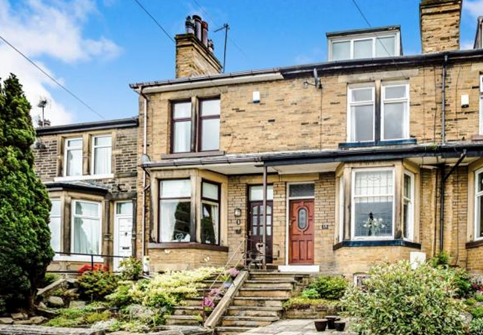 David Hockney's childhood home, William H Brown
Whilst residing in the house as a young man, Hockney developed his love of painting, creating portraits of his both family and himself. He left the family home to go to art school in London where he found fame and celebration as an internationally recognised artist.
It's reported that David asked his mother if he could use one of the bedrooms as an art studio, but she turned down the request, stating "I need the room, and if David had it he would ruin it. We all appreciate his work, but he is getting to expect all and give nothing in return - his own room was dreadfully untidy."
When the house sold in 1993, the new owners found a school textbook containing drawings and doodles by a young Hockney. Feeling that the item was of personal value, they returned it to the Hockney family and turned down the opportunity to sell it to collectors.  
The National Trust, who have purchased the childhood homes of John Lennon and Paul McCartney in Liverpool, stated that they did not have an interest in purchasing Hockney's childhood home at this time. A spokesperson for the trust said "in this case it should continue to be a family home. It is a house with an interesting tale, and hopefully, once sold, the new owners will be inspired by the creativity that was born out of this place, from one of Yorkshire's most famous and successful sons."