The recipients are museums and galleries, theatres, music, dance, art centres and heritage organisations in all four UK nations including Birmingham Royal Ballet, Bristol Old Vic, the Foundling Museum, the Garden Museum, Hillsborough Castle, Kettle's Yard, the LeachPottery, Manchester Art Gallery, National Gallery of Scotland, National Museum Wales, the Roundhouse, the Royal Academy of Arts, the RIBA, the RSC, Sage Gateshead, Tate, Turner Contemporary, Unicorn Theatre, and the V&A.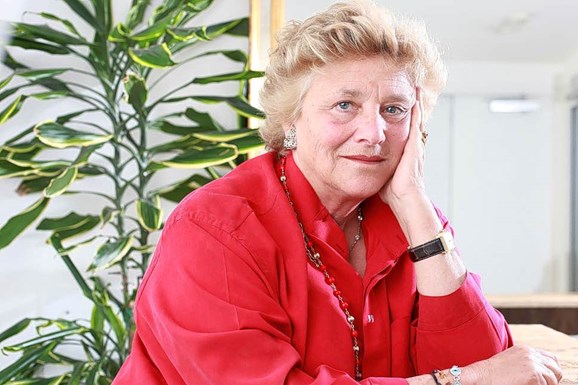 Image courtesy to Standart
The Foundation has provided in excess of £30m over the last two decades to fund Clore Learning Spaces within these cultural organisations. It now wishes to provide them with programme support as they contend with Covid-19.
When museums, galleries, performing arts venues and heritage sites closed in March, one thing that could continue – often in new ways – was their learning and community work. Many excelled at adapting to their new circumstances: from finding new ways of working with schools and families online; to delivering art packs to families via foodbanks; to finding new ways to work with vulnerable groups.
Examples of lockdown learning and community activity:
Bristol Old Vic – continued working with a homeless group, children's homes and a youth project online, and moved their training programme for 18-25s online;
English National Ballet – continued working with Parkinson's sufferers and young people online;
The Foundling Museum in London – supported the wellbeing of the most disadvantaged, particularly care-leavers, and developed content for partner nurseries and primary schools;
The Hepworth Wakefield – delivered blended learning to pupils and young people in areas of high deprivation;
National Galleries of Scotland – put together creative packs for families to be distributed within food parcels via community groups;
The Old Vic in London – created an Education Hub for all schools to access, and ran digital workshops through the Hub which have reached thousands of young people;
The Roundhouse in London – built an online programme as a new home for its creative, technical and pastoral support for young people;
Royal Shakespeare Company in Stratford – delivered online lessons and live streams to classrooms from their Stratford campus, and have developed a set of courses onShakespeare's plays that respond to the new needs of schools, teachers and young people;
Turner Contemporary in Margate – delivered art packs via food banks, Mencap, and various community organizations;
Unicorn Theatre in London –
Watts Gallery in Surrey – delivered clay making packs to community groups and vulnerable children;
Work was often hyper-local, focused on helping schools and communities geographically close to an organisation. But some organisations also discovered a wide and unprecedented national digital reach when their work expanded beyond their buildings. Digital learning was vital, and for many heads of learning it has been an accelerated period of innovation in how learning and community work can be delivered.
Dame Vivien Duffield said: "Over the years I have realised that museums, galleries and otherplaces of cultural interest need to engage both with children and with adults through their learning programmes. We have therefore funded more than 60 Clore Learning Spaces in places large and small throughout the country. We fund their creation and not their running costs. However, during lockdown they were all closed, and with the gradual reopening of their host institutions we realised that very few of the learning spaces had been able to reopen. This donation is to help the institutions where possible start their learning programmes in person when the time is right, while taking the necessary precautions – it is of course also to help and support the work of the learning teams which lead their provision."
The Foundation's grants will reach all four UK nations. The type of organisation receivingfunding spans national organisations (20 learning spaces within 12 organisations, some of which are multi-site), university museums and galleries (4), local authority organisations (2), and independent charities (40 learning spaces within 37 organisations). Organisations range from very small (the Leach Pottery), to large multi-site charities such as Tate and Historic Royal Palaces; and includes organisations which receive statutory support, and those which have none.
Grants have been made on the basis of a percentage of the original capital grant: recipients of up to and including £1m will receive 10% of their original grant; recipients of more than £1m will receive 5% of their original grant.