The restoration of the triptych is possible thanks to the support of the Flemish Community and is a condition of the loan. The restoration is a commission from M in honour of the exhibition 'DIERIC BOUTS. Creator of images'.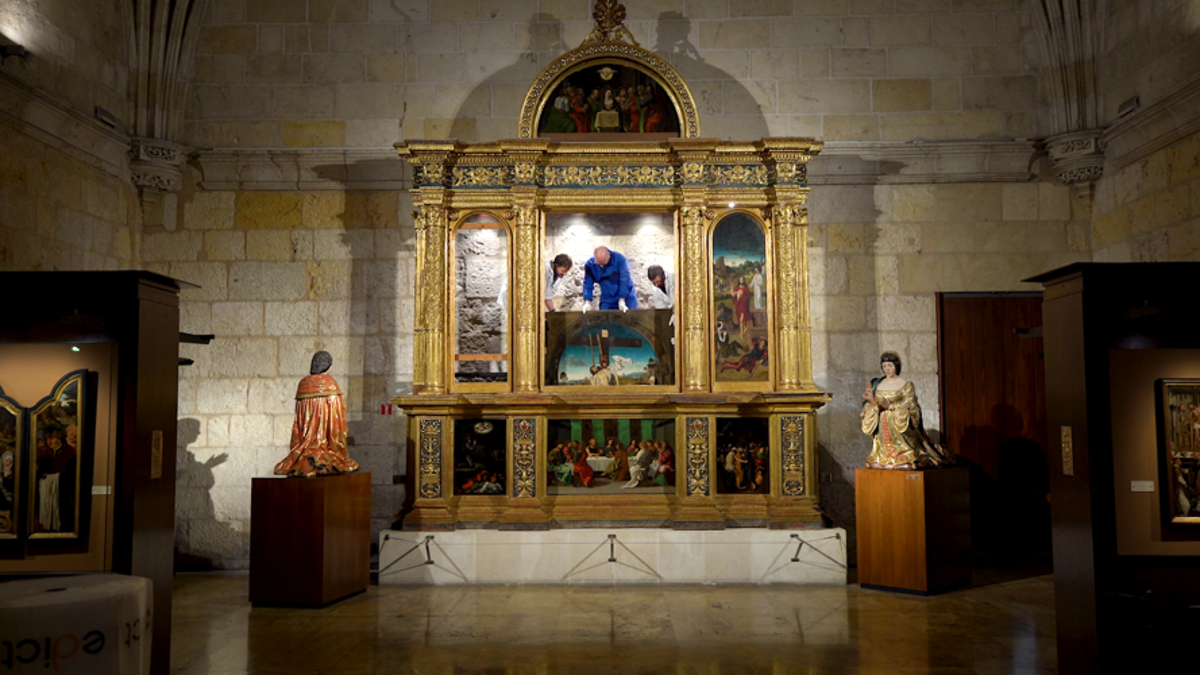 ​​
​'Bouts' roots are in Leuven', says Bert Cornillie, Alderman for Culture and Chairman of the M Board of Directors. 'For that reason, we are incredibly grateful that after five centuries, one of his most impressive works could make the journey from Granada to display in our city for the first time ever. Ultimately, this exhibition is a must-see. Never before have so many original works by this Flemish Master been shown in one exhibition.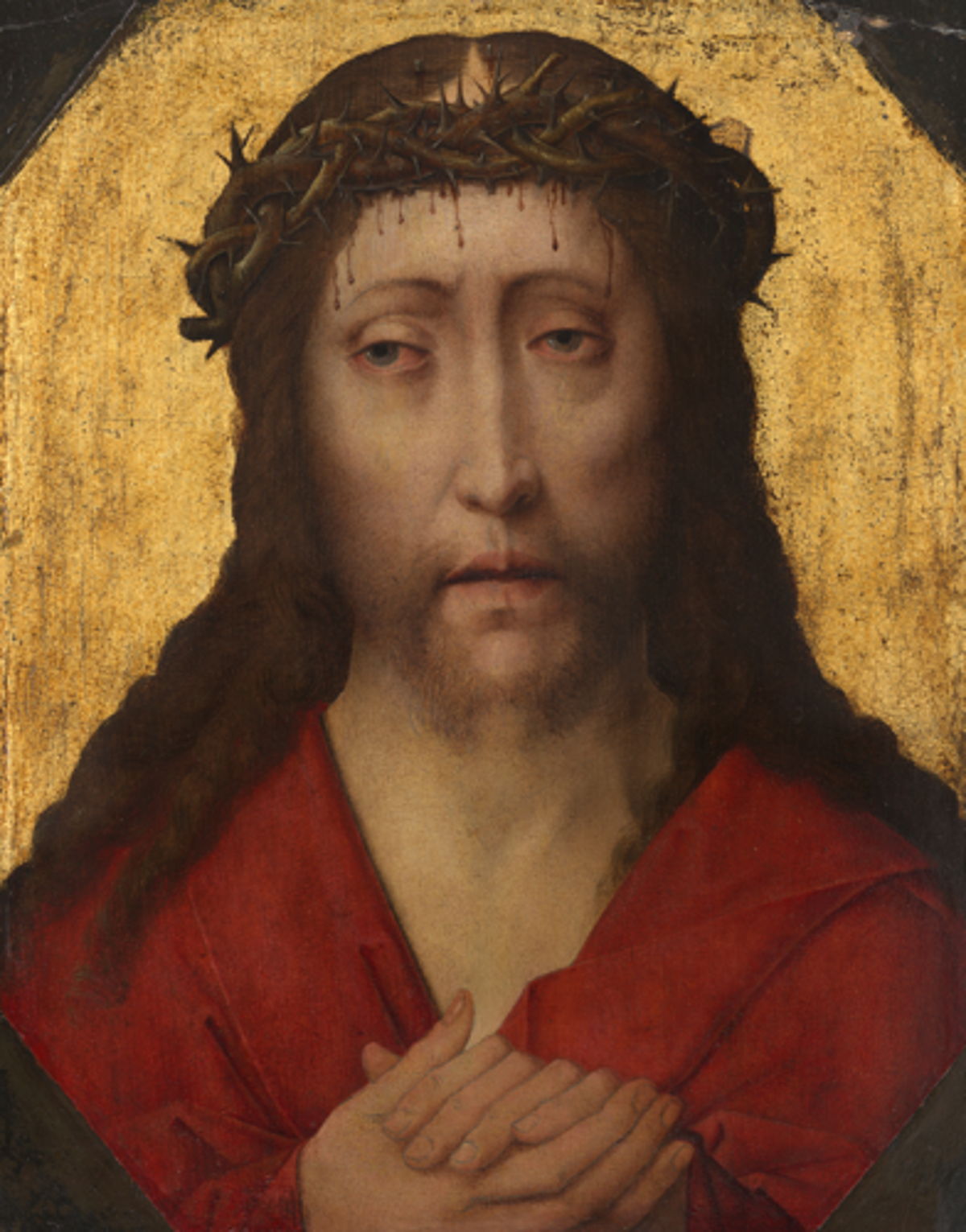 'The Triptych of the Deposition (1450-1458) consists of three panels: the central panel displays the Deposition, with the Crucifixion on the left and the Resurrection of Christ on the right. The triptych is the crowning jewel of the Capilla Real de Granada collection, the Royal Chapel where Spanish Queen Isabella I of Castile and King Ferdinand II of Aragon lie buried. The triptych will be on loan until the close of 2026 and includes the restoration of all three panels by KIK – the international reference for 15th-century Flemish painting restoration. To prepare for the 2024 restoration, KIK is conducting a preliminary study this summer that includes infrared imaging, radiography and macro-XRF images.
Another piece will also journey from Capilla Real to Brussels and enjoy an autumn stay in Leuven: the Madonna and Child with Four Angels (ca. 1468) panel. Lastly, another Bouts' piece currently resides at KIK, Man of Sorrows (ca. 1470, oil on panel), acquired by M in 2019. The Man of Sorrows is an excellent example of the devotional portraits of Christ so immensely popular in the 15th century and which Bouts mass produced. After its acquisition, the piece disappeared behind the scenes at KIK for a thorough restoration. And now, the end is nearly in sight. Man of Sorrows will accompany the Granada masterpieces this autumn at the grand Bouts exhibition.
Images : Curator DIERIC BOUTS. Creator of Images: dr. Peter Carpreau.
​Curator Atelier Bouts: Marjan Debaene.​​​​