Image: Museum of Contemporary Art, Belgrade (MoCAB).
The CIMAM community is taking action resulting from a deep concern of the evolving developments surrounding the Museum of Contemporary Art, Belgrade (MoCAB), the first and still one of the leading art institutions from the West Balkan region. After a 10-year long restoration process, MoCAB re-opened on October 20, 2017, to an enthusiastic crowd that stood witness to the cultural and also emotional importance of this institution for Serbia and the former Yugoslavia region. While acting director at the time, Slobodan Nakarada, urged the Ministry of Culture to open the call for a new director right away, it took until January 2019 to adjust the Statutes of MoCAB in such a way that permitted any professionals with five years' experience in their fields of expertise to enter the open call. With a mandate limited to the analysis and formal vetting of the applications, the MoCAB Board of Directors recommended four applicants to the Ministry of Culture: Slobodan Nakarada (MoCAB Acting Director), Zoran Erić (MoCAB Chief Curator), Branislav Dimitrijević (art historian, curator, and professor) and Vladislav Šćepanović (painter and professor at the Faculty of Applied Arts). In March 2019, the Minister nominated Vladislav Šćepanović for the position, but no further steps were taken.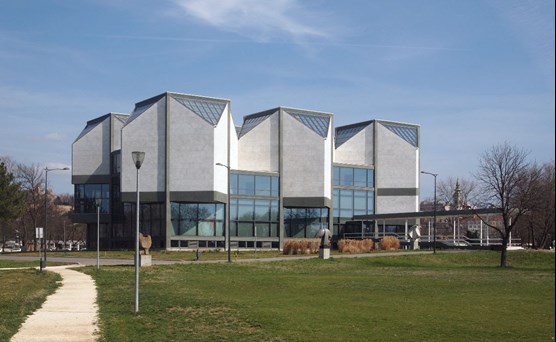 Museum of Contemporary Art, Belgrade (MoCAB).


In January 2020, MoCAB Acting Director Slobodan Nakarada was released from his duty without any explanation, and Prime Minister Ana Brnabić appointed a new acting director in the person of artist Viktor Kiš. The appointment was made at the initiative of the "Council for Creative Industries", an alternative Ministry of Culture created by the Prime Minister. The Council's website presents Kiš as its "ambassador". The authorities gave no proper reason, legal or otherwise, for why the results of the open call for directors were ignored, nor did they explain why the procedure of the open call was altogether suspended. Following these events, the President of MoCAB's and one member of the Board of Directors resigned, and a string of protests was issued in the media against what was seen by the local community of specialists as an interference of politics.


CIMAM is deeply concerned by what appears to be an abandonment of good practices in the acquisition of competent leadership, and the favoring of improvised solutions destabilizing an institution fundamental to the cultural identity of the country. Serbia and the former Yugoslavia region have an important community of artists and an educated audience who deserve a functional Museum of Contemporary Art. They have specialists who could provide the necessary expertise in the running of the important institution and collection of MoCAB. CIMAM calls for the return to the shortlist resulting from the open call of 2019, to finally install a Director with full responsibilities and competence, that would bring stability.