Banksy told The Herald: "I've kept these stencils hidden away for years, mindful they could be used as evidence in a charge of criminal damage.
"But that moment seems to have passed, so now I'm exhibiting them in a gallery as works of art. I'm not sure which is the greater crime."
The artist said the traffic cone which famously sits on the head of the Duke of Wellington statue outside the gallery was what drew him to exhibit there.
A gallery label for the show said: "For anyone who isn't aware – the statue out the front has had a cone on its head continuously for the past 40 odd years. Despite the best efforts of the council and police, every time one is removed another takes its place.
"This might sound absurd and pretentious (just wait until you see the rest of the exhibition) but it's my favourite work of art in the UK and the reason I've brought the show here."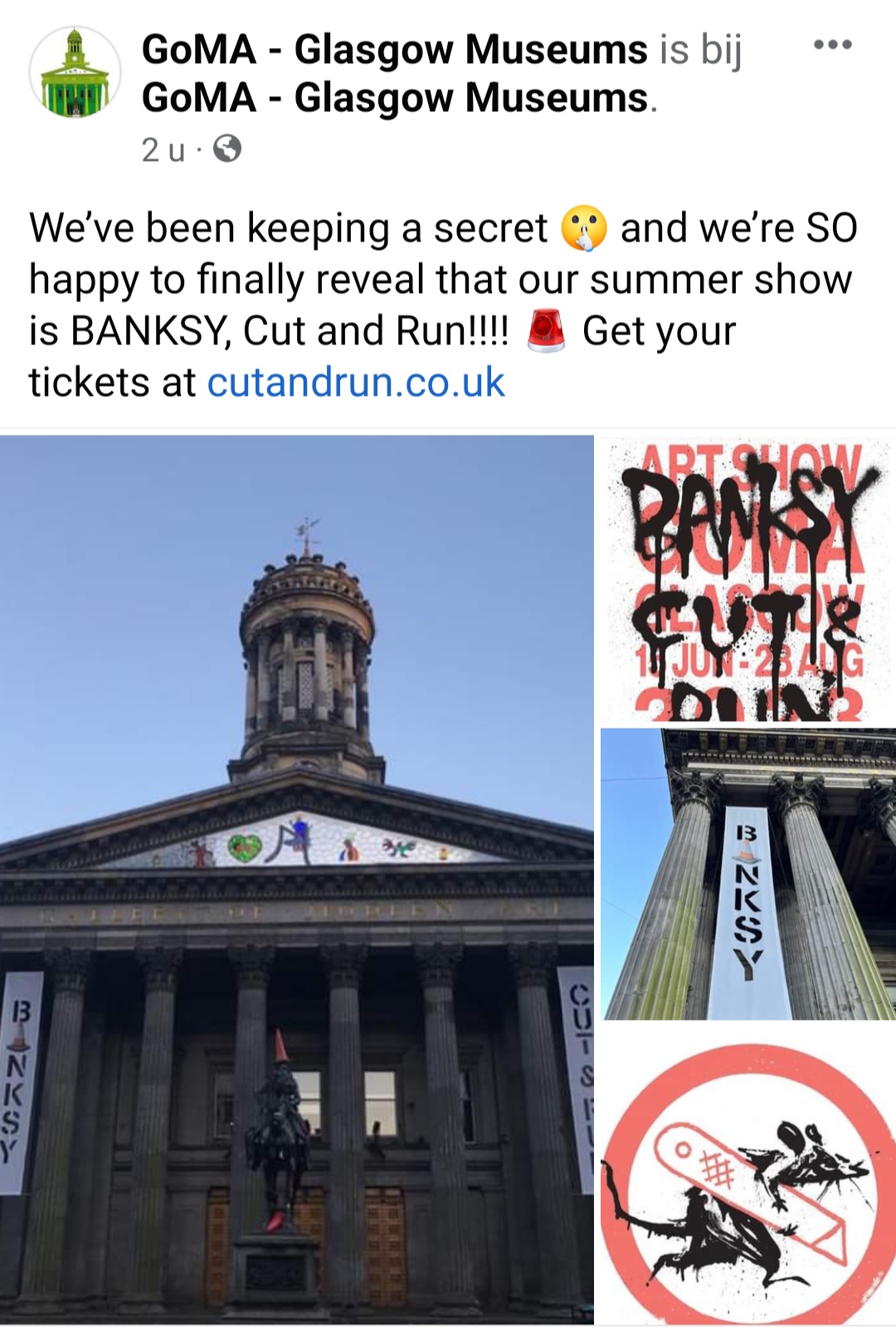 Image : FB page GoMA
GoMA museum manager Gareth James said the exhibition is a "perfect fit for GoMA and the city". He told The Herald: "This has been a once-in-a-lifetime opportunity to work with an artist who has been exciting and challenging people around the world with their work over the past 25 years."
"I've kept these stencils hidden away for years, mindful they could be used as evidence in a charge of criminal damage. But that moment seems to have passed, so now I'm exhibiting them in a gallery as works of art. I'm not sure which is the greater crime"