Angels and Muse, an alternative art and culture space in Lagos, has announced its commitment to continue to support emerging talents in the African art space, beginning with its home country, Nigeria. Founded as a nonprofit organization, the space was created to nurture, empower, and express the creative talents of Africans while connecting them to global opportunities.
While this notion isn't particularly new - as they have always leaned in this direction with some success since its founding in 2018 - they recently announced the launch of a new programme designed to cater to emerging artists, curators and writers. This will be achieved by offering research-based residencies, workshops, and an accelerator programme that will upskill participants, enabling them compete favourably for international opportunities, which will in turn, yield economically viable prospects for their alumni. The mentorship sessions will be led by established actors in the ecosystem, across the visual arts, curating and literature. There will also collaboration with other renowned institutions in the continent, participants will undergo an exchange programme.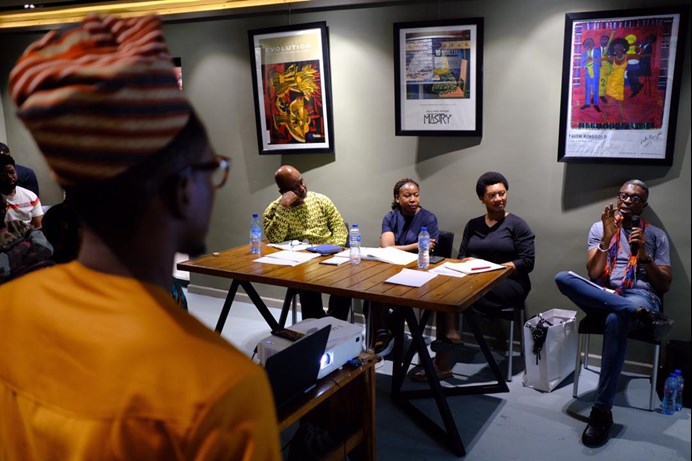 Lagos Peer Review and Critical Workshop co-organised by C-Map Africa, MoMA and The Nlele Institute
Beyond these exciting opportunities, Angels and Muse hosts a vibrant community that benefits from monthly events such as book readings, artist talks and conversations, music sessions and other events that foster conversation around multidisciplinary art across visual art, literature and culture.
Founded by Victor Ehikhamenor, Angels and Muse was inspired by a conscious social entrepreneurship space he encountered in Washington, DC. It was a community where racial and cultural connections were consciously uplifted. Fusing this encounter with his unique experience as an artist, Victor birthed Angels and Muse as a channel to give back to the creative community while making the path to success for African creators a little bit easier. Through this nonprofit organization, Angels and Muse is democratizing creative knowledge, curating resources and making opportunities accessible to African creators to help boost the creative ecosystem and lay the foundations for the economic empowerment of the next generation of African creators. More importantly, Angels and Muse will ensure that the alums emerge as well-rounded creators primed for global success. It is built with continuity in mind, where empowered creators empower more creators.
Since its founding over the years, Angels and Muse has supported many creatives who have gone on to receive international acclaim in their various fields.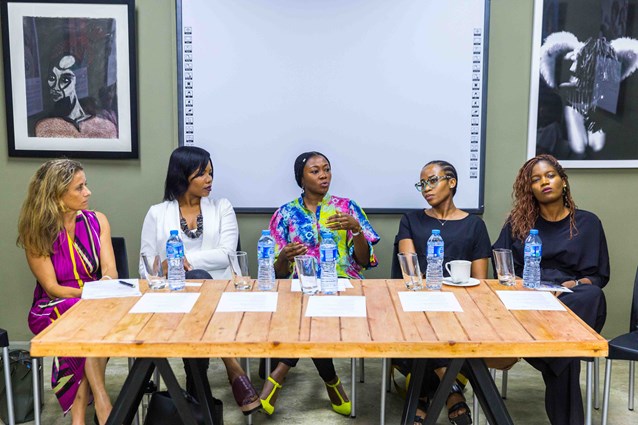 A panel discussion hosted at Angels and Muse featuring art women in the Nigeria art scene. From L-R: Polly Alakija, Tokini Peterside, Bukola Oyebode, Tosin Oshinowo & Adenrele Sonariwo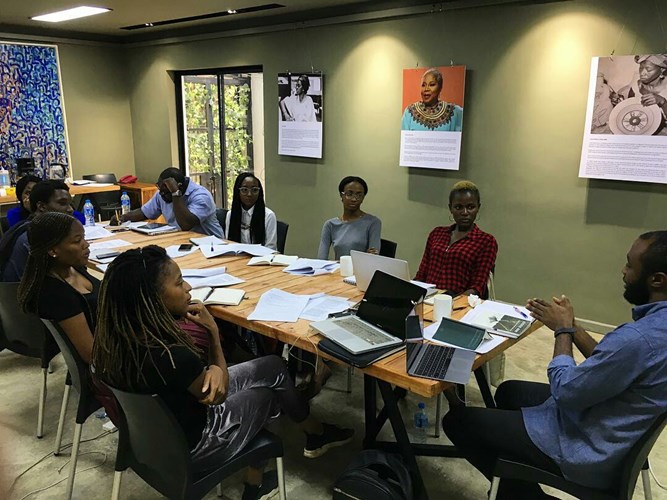 Nigerian Renowned author and critic, Emmanuel Iduma facilitation a writing workshop at Angels and Muse