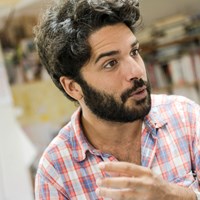 Article date: Monday, November 7, 2016
Albert Pinya: The Time is Now
Do you know Albert Pinya? If you don't recognize this name, you're going to want to pay attention. Pinya is one of the most celebrated members of the new generation of Spanish painters, born in the 1980s. Above all, his work is characterized by its constant questioning of morality and human behavior. Combining elements that are equally tragic, absurd, grotesque, decadent, ridiculous and irreverent, which are linked at times to an ironic vision, which is comical in other times, or a little naïve in other occasions or even gruesome sometimes, Pinya works to take us all a step closer to the here and now.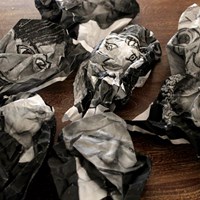 Article date: Sunday, November 6, 2016
"Gathering of the Famous" by Anita Yan Wong
There have always been strong undeniable connections between politics and art, especially in those moments in history when politics becomes the center of public interests. By being extremely sensitive to all kinds of changes, artists transform the anxiety and tension in society into poignant and meditative art works. Prof. Anita Yan Wong (international artist, educator and thinker), answers our 10 question interview with reflections on her artistic drive, and an artistic life well-lived.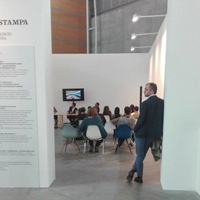 Article date: Friday, November 4, 2016
Curator Stefano Collicelli Cagol asks: What is Experimental? At Artissima
Art fairs are unifying: they bring together artworks, and they bring together people. The benefits of attending an art fair, therefore, extend to a social and educational experience. Artissima, in particular, places a lot of emphasis on the connectivity of art world participants and art lovers. Ever in search for innovative initiatives, and in the interest of asking the important questions, Artissima this year included a series of talks, titled What is Experimental. These talks are being led by Stefano Collicelli Cagol, currently curator for Norway's Trondheim kunstmuseum.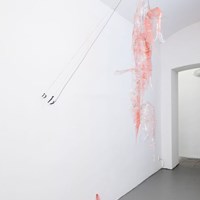 Article date: Wednesday, November 2, 2016
Chert Gallery returns to Artissima as ChertLüdde
For an art fair like Artissima, it is important to include a healthy dose of both newcomers and seasoned players alike. After the breakthrough years, the challenge for seasoned players is to keep up with the level of presentation that the public has come to expect, whilst, of course, also keeping things fresh, interesting, and in some ways, unpredictable.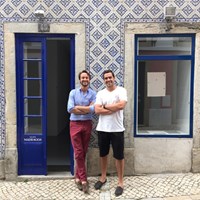 Article date: Tuesday, November 1, 2016
Galeria Madragoa: From Lisboa to Artissima
An important element of all art fairs is the attention to new players – artists and galleries who are forming part of the fair circuit for the first time. As Artissima approaches, we were curious to know more about these newcomers, and so we reached out to Lisbon's Galeria Madragoa, a gallery with a double presence at this year's edition of the fair.