Art Basel's 2023 show in Switzerland (June 15-18) is set to be a diverse, dynamic, and global event: 285 galleries from 36 countries and territories, including 21 newcomers, will showcase the best of their programs in the storied halls of Messe Basel in June.
Art Basel in Basel will be divided into nine sectors ( Galleries, Unlimited, Parcours, Statements, Feature, Edition, Film, Magazines, and newly this year, Kabinett) – each one with its own focus, from fresh young voices to outsized installations. In addition to which, an immersive project by Moroccan artist Latifa Echakhch on the Messeplatz and a Conversations program featuring leading art world figures will be accessible for free to all visitors.
Several exhibitors who previously showed in Statements (dedicated to young artists) and Survey (dedicated to historical rediscoveries) will be joining significant heavyweights in the show's main sector, Galleries.
Making bold Swiss debuts are Empty Gallery (Hong Kong) and blank projects (Cape Town). Empty stands out for its unusual concept: Rather than a neutral white cube, its exhibition space is a cavernous, darkened environment, which serves to heighten the impact of the ephemeral and time-based artistic practices it often exhibits. At Art Basel, it will present work by Jes Fan and Tishan Hsu – who have been with the gallery since it was founded in 2015 – as well as pieces by newer members of the roster, including Taro Masushio and and Henry Shum.
blank projects, meanwhile, was established in 2005 by Jonathan Garnham as a project space. Seven years later, it transitioned into a commercial gallery representing emerging – and now, increasingly established – artists from the region, such as Igshaan Adams, donna Kukama, Kemang Wa Lehulere, and Lerato Shadi. In Basel, the gallery will showcase South African artists who engage through their varied oeuvres with the country's social and political contexts.
Former participants in Art Basel's Miami Beach show, Kendra Jayne Patrick (New York City and Bern) and Gaga (Mexico City and Los Angeles) will also participate for the first time in Basel this year, with presentations in the Statements sector. Established as an itinerant gallery in New York City in 2017, Kendra Jayne Patrick opened a permanent space in the Swiss capital last October. Its engaged programming focuses on what Patrick deems 'the 21st-century avant-garde' – genre-defying practices anchored in Post-Internet culture and Post-Conceptualism. In Basel, the gallery will debut intricate, poetic sculptures and textiles by Sharona Franklin, rooted in the artist's experience of disability.
Gaga was founded in Mexico City in 2008 as an extension of the now-defunct production office Perros Negros, and in 2016, it opened an LA outpost in collaboration with Reena Spaulings Fine Art. Representing a range of international artists united by a proclivity for humor and playfulness, Gaga's Statements booth will feature a brand-new installation by Mexican artist Karla Kaplun with figurative oil paintings and furniture.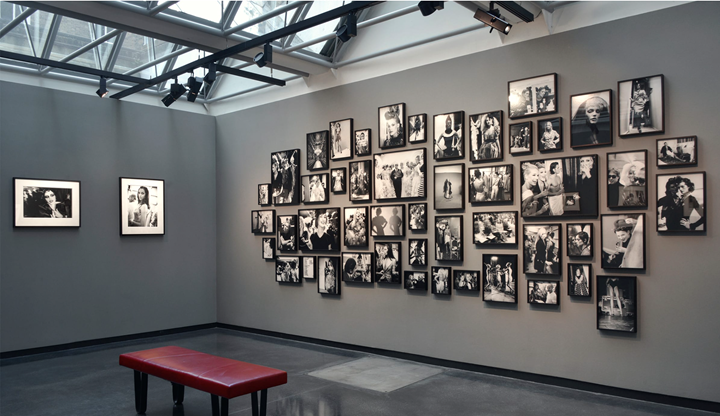 Installation view of Gavin Bond's exhibition 'Being There', Hamiltons, London, 2022. Courtesy of Hamiltons.
Joining the Feature sector this year is Gajah Gallery (Singapore, Jakarta, and Yogyakarta, Indonesia), which has shown multiple times at Art Basel Hong Kong. The gallery has been an important part of the Southeast Asian art scene for over 25 years and is dedicated to highlighting the historical relevance and legacies of artists from the region. In Basel, this ethos will be exuded through a presentation of fantastical, erotic paintings by Balinese artist I Gusti Ayu Kadek Murniasih (1966–2006). Throughout her practice, the primarily self-taught artist boldly confronted pain and fantasies with humor and honesty; her paintings often feature female subjects unabashedly embracing sexual pleasure or with exaggerated, anthropomorphic genitalia.
Galleria Lorcan O'Neill (Rome) has been a regular participant in the Feature sector over the last 10 years; coinciding with its 20th anniversary, it will join the Galleries sector for the first time come June, highlighting the rich diversity of its program. 'A gallery is like a family,' founder Lorcan O'Neill has said, referring to the multiple generations of artists on his roster. He represents established contemporary artists such as Martin Creed, Kiki Smith, and Tracey Emin – whose first show in Italy he staged – as well as those of a younger generation, including Celia Hempton, Eddie Peake, Gianni Politi, and Prem Sahib.
While some galleries are joining the fair for the first time, many have been participants for decades, offering visitors the outstanding presentations that bolster Art Basel in Basel's reputation as a one-of-a-kind event.
Returning to the Galleries sector after a few years' hiatus is Hamiltons (London), founded in 1977 and as such, one of the world's longest-standing galleries dedicated to photography. While Hamiltons places a special emphasis on 20th-century masters of photography such as Richard Avedon, Robert Mapplethorpe, Helmut Newton, and Irving Penn, it works with contemporary photographers like Erwin Olaf and Christopher Thomas as well. Hamiltons will celebrate its return to Art Basel with a selection of rare pieces by Avedon, Mapplethorpe, Newton, and Penn, as well as a never-before-seen work from 1978 by Japanese photographer Hiro.
Another longstanding Art Basel exhibitor is Galerie Karsten Greve (Cologne, Germany; Paris; and St. Moritz, Switzerland), which celebrates its 50th anniversary this year. Its eponymous founder started the gallery in 1973 in Cologne; a friend of artists, he had close relationships with many of those he continues to champion, including Louise Bourgeois and Cy Twombly. Galerie Karsten Greve's presentation will reflect its overarching commitment to the international Postwar avant-garde: In addition to pieces by Bourgeois and Twombly, its booth will include works by Pierrette Bloch, John Chamberlain, Lucio Fontana, and Jannis Kounellis, among others.