Says Emin about the installation: "Women in history are greatly underrepresented. I didn't want to depict specific or identifiable figures. I felt like the doors of the National Portrait Gallery should represent every woman, every age and every culture throughout time. I used my self as a mental template, but the end result is many different women, some that exist in my mind and some that perhaps exist in reality here and now, as well as from the past.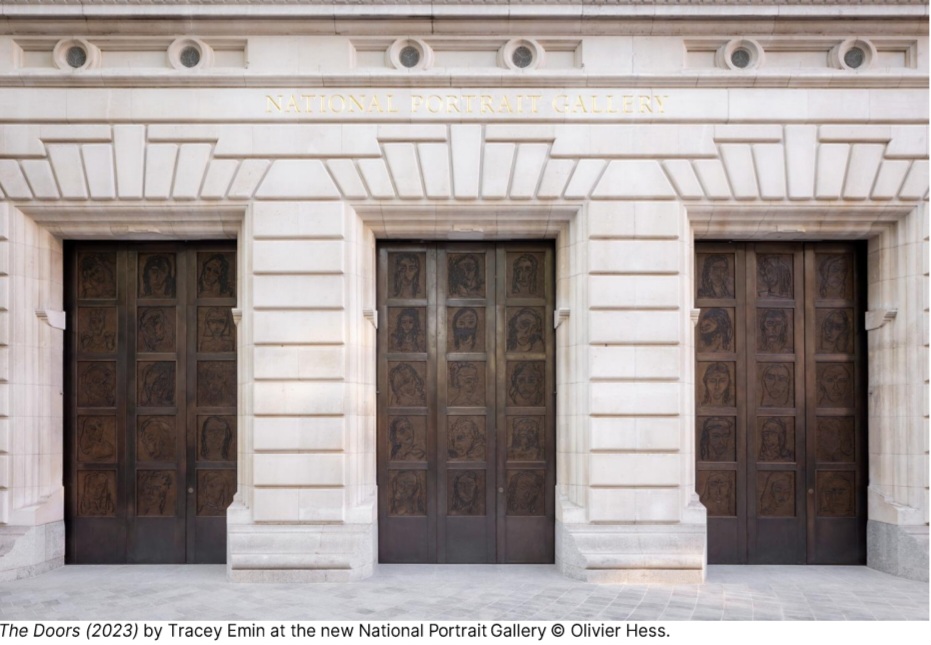 "And with all terms of art, it's up to the viewer to discern what they feel and what they see or who they see for that matter. I want people to stand in-front of the doors and say, 'she looks like my mother, she looks like my best friend, my daughter.'"
The Doors are a direct challenge to/balancing act with the slew of Portland stone busts carved into the building's original façade, featuring 18 men including Horace Walpole, Hans Holbein the Younger, Sir Anthony van Dyck and Sir Joshua Reynold.