Image: Djibril Drame, Black Afro-Futurist Jesus, 2018
Matter Studio Gallery was established by Karla Funderburk in one of Los Angeles 's historically African-American neighbourhoods as a venue for local artists to reach new audiences. The gallery is quickly becoming a cultural hub for the community it intends to serve.

Matter Studio Gallery also hosts regular events such as Artist Talk at Two series, where currently-exhibiting artists speak about their work and their creative process, Life Figure Drawing sessions, as well as sound baths and live performances.

Matter Studio Gallery will host the opening reception for Reflecting Matter on Sunday, April 14 from 4 to 7 pm. The photography exhibition includes works by contemporary artists Djibril Drame, Martin Cox, Fran Lamothe, and Daniel Wheeler whose cultures and perspectives embody universal themes.  
The show runs through May 19, 2019.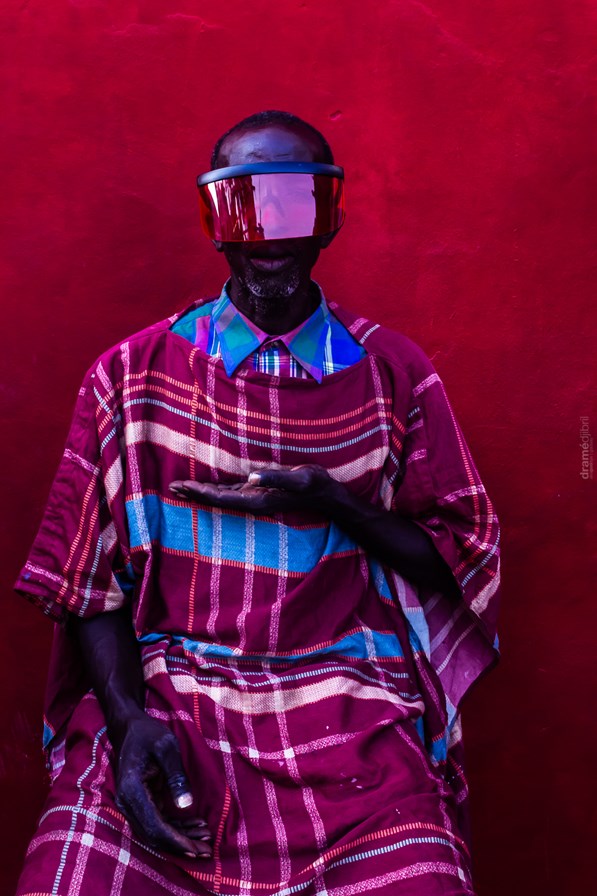 Djibril Drame, Black Afro-Futurist Jesus, 2018
Djibril Drame (Senegal) is a visual artist, filmmaker, curator and independent scholar originally from Senegal, West Africa. His photographs reflect the spirituality and beauty within the simple moments of daily life, bringing to light the interconnectedness and timelessness of our human experience. His work was recently exhibited at the Key West Photography Festival, where he was a Spotlight Guest and received the Fresh Voices Award.
Martin Cox (UK)'s photographs concern the visual impression time and the seasons make upon a physical place. His images of towns and landscapes capture subtle, yet dramatic observations that highlight changing and vanishing worlds. He works collaboratively with other artists on the ongoing conceptual project Museum of Ennui.
Fran Lamothe (Canada) is a multimedia artist with a focus in visual arts. Her works in Reflecting Matter capture the explosive energy and abstract forms of people defying gravity on the gymnastic rings at Santa Monica Beach. In these photographs, light, space and composition give the viewer a visceral sensation of movement.
Daniel Wheeler (USA) is an internationally-recognized artist and designer who creates in a variety of media including sculpture, set design, furniture making and photography. He works in a range of scale for both public and private spaces around the world. His photographs in the exhibition demonstrate the physics of our universe and inspire us to contemplate the connections and balance that exist between the macro and the micro in space. 
As Karla Funderburk explains, "With Matter Studio Gallery, I am realizing my longstanding vision for an exhibition space in the heart of LA. We welcome artists who are established, to those just starting their careers, whether transplants from afar, to those born and raised here. The artists we represent share their voices and commonality through their artwork. My desire is that Matter Studio Gallery fills an essential need for a gathering place that celebrates inclusiveness through artistic expression in our ever-evolving, diverse city."
14 April – 19 May 2019
Matter Studio Gallery
Los Angeles, USA