Image: Photo Konstantine Borovski
From September 26 to 29, Kyiv will become home for the International Photography Fair for the third time. This year Photo Kyiv Fair will be held in a new location - Kiev Municipal Gallery of Arts "Lavra" at Lavrsky Lane, 7.
Under one roof, on 1500 square meters, Ukrainian and European galleries, cultural institutions, philanthropists, publishers and thousands of admirers of contemporary photography art will unite to share their love to photography.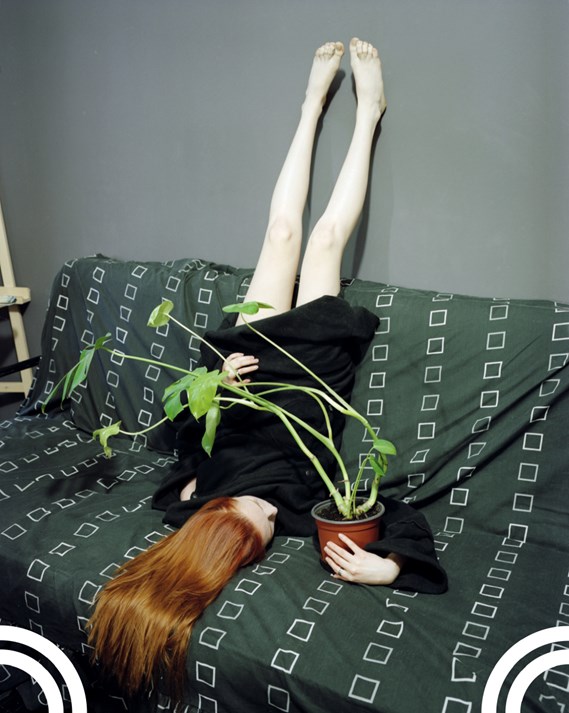 Photo Konstantine Borovski
The fair will feature more than five hundred photos by international and Ukrainian photographers, to admire and also to add to your collection.
A large educational program on photography and the development of the art market is planned, as well as special exhibition photo projects and a publishing section.
Participating Galleries: Gallery 5.6, Abramovych Gallery, Apart11, Galerie Les Noms, Mironova Gallery, "MYPH" Gallery, Pavlovka Gallery, T&K Gallery, TUASHO, Ukrainian Street Photography, VASA Project / ArtHouse, Zenko Gallery.
Special Projects:
"Chernobyl Bride"
One of the highlights of this year's edition will be a special project created by Isagus Extroversions "Chernobyl Bride" - this is an attempt to reflect on dramatic consequences of human actions. The Bride of Chernobyl is initially a wedding dress consisting of gas masks, a veil and a bridal headband. Everywhere our bride parades, she reveals herself as an allegory that challenges us on the sometimes dramatic consequences of the actions of human beings.
A fragile figure, she evolves smoothly in an apocalyptic world. An enigmatic Madonna behind her veil, almost invisible but intensely present, she exposes her beauty to the devastated world as a cure for man's madness. In this project, the idea is expressed in the form of various artistic means that complement each other: performances, photos and videos to enhance the impact on the viewer. 
"Sketches of the body: photographic sculptures"
Inspired by a series of drawings by Gustave Klimt, Fred Jageno in his project turns to the study of female body, using multiple perspectives to fill the visual memory.
The project consists of two parts: The first part is a mural of several hundred photographic sketches executed in muted tones that prepares the viewer for perception. The second part consists of diptychs and triptychs made using the large-format printing of Polaroid negatives, which is based on David Hockney's beloved "inverted perspective" principle.
Kinderszenen, by Lionel Jusseret
 Born in Belgium in 1989, Lionel Jusseret is a documentary photographer. While finishing his
studies in INSAS in 2012, a belgian cinema school, he started to photograph autistic children at the French association J'interviendrais. In search of unpredictable images, Jusseret works in the intimacy of his subject. The approach is anthropological. After seven years in immersion, he closed his first series Kinderszenen.