Articles
(27)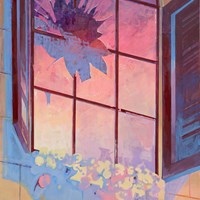 Article date: Thursday, November 5, 2020
The Picture Is Not at Ease
"The Picture Is Not at Ease" is an exhibition of three artists Chen Ying, Su Yu-Xin and Wang Ziquan, showcasing their creative exploration in the visual fields of painting, video and relief and latest works. The mechanism of drew picture produces new meaning and new space for reading with the profound changes in the world order and daily experience brought by the pandemic.
---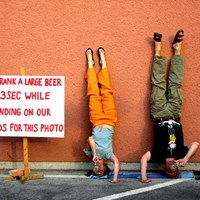 Article date: Monday, October 5, 2020
The Aestheticized Interview with Nika Oblak & Primoz Novak (Slovenia)
Nika Oblak & Primoz Novak have been working collectively since 2003. In their art practice they examine contemporary media and capital driven society as they dissect its visual and linguistic structure.
---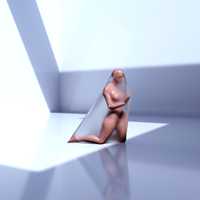 Article date: Monday, September 7, 2020
Powerplay @arebyte Gallery
Powerplay promotes the digital arts scene in Africa and presents work by digital artists who are from or based in Nigeria, South Africa, Zimbabwe, Nairobi and the UK in collaboration with the National Gallery Zimbabwe (NGZ). The exhibition discusses the use of technology in creating a sense of identity and place within a digitised world, addressing gender, politics of borders and migration, dark markets of trade and the juxtaposition of isolation and communities forced out of working within a digital nature.
---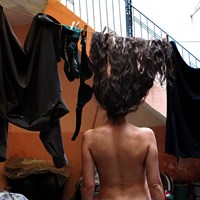 Article date: Monday, July 6, 2020
The Aestheticized Interview with Fatos Irwen (Turkey)
"I spent the last 3 years as prisoner in prison. My body was usurped. 3 years of my stay in prison was a performative experience for me from beginning to end. And I drew a picture like crazy. All my creative potential had been revealed".
---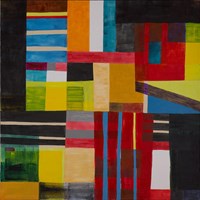 Article date: Wednesday, June 3, 2020
African Arts ― Global Conversations 
African Arts―Global Conversations draws from the Brooklyn Museum's extensive and renowned collections to assert the importance of African arts within the art historical canon. Spanning the entire Museum, the exhibition questions dominant narratives from Western art history and museum practices that have traditionally sidelined African arts, and makes important connections between the continent's various artistic practices and those of other global cultural groups.
---
Article date: Monday, May 4, 2020
The Aestheticized Interview with Timo Menke (Sweden)
Timo Menke is an interdisciplinary artist living and working in Stockholm. Investigating the relationship between the observer and the observed, subject and object, recorder and projector, lens and screen, his practice is increasingly aiming at a dark holistic approach. Using photographic and moving images, documents, objects, drawing and plant cultivation he approaches, renegotiates and speculates about our common nature-culture, in order to highlight and transform an increasingly dark matter: body, earth, space.
---
Article date: Thursday, April 2, 2020
Alpha Crucis - Contemporary African Art
Alpha Crucis underlines the originality and diversity of African artists who live and work in sub-Saharan Africa. The exhibition curated by André Magnin brings together three generations of artists who mostly live in large urban centres. It is not what they have in common that unites them, nor what kind of subject matter upon which they draw, but the necessities they have followed and what they lead us to think about.
---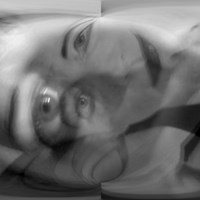 Article date: Sunday, March 15, 2020
The Aestheticized Interview with Evelin Stermitz (Austria)
Evelin Stermitz, M.A., M.Phil., studied Media and New Media Art at the Academy of Fine Arts and Design, University of Ljubljana, Slovenia, and holds the degree in Philosophy from Media Studies. Her works in the field of media and new media art focus on post-structuralist feminist art practices.
---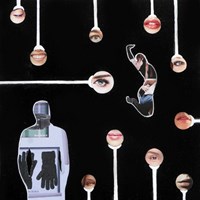 Article date: Monday, February 17, 2020
Game Without Rules by Irina Gabiani (Luxembourg)
Irina Gabiani's exhibition "The game without rules"at Gian Marco Casini Gallery in Livorno (Italy) is a continuation of the artist's previous exhibition titled "Domino principle (the end is your choice)" presented at Nosbaum Reding Gallery in Luxembourg, where the artist was showing the consequences of excessive exploitation of the resources of our planet.
---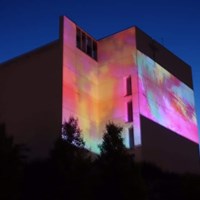 Article date: Thursday, January 16, 2020
The Aestheticized Interview with Jaime de los Rios (Spain)
"The drift of the life of an artist is very curious. It is common to think of his career as a series of evolutions that also affect his technical skill and conceptual realization. The reading of a life in creation is according to the classical linear vision. In these pre-quantum times, I have discovered that in a way people look for ourselves, we seek our fate within a complex universe where reality is not always an absolute truth".