Articles
(19)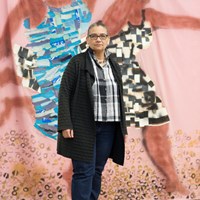 Article date: Monday, January 30, 2017
The theatre of history Lubaina Himid shows in Oxford and Bristol
As an emancipated white male, writing this as Trump takes office, it can only feel that we white males are wrecking everything. Minutes after swearing in, the new US president was telling the motley crowds on Capitol Hill that migrants or foreign nations will have no part in his vision for America's future. Now he is planning his wall. In the UK, our own government's liking for foreigners does not even extend to our cross-channel neighbours. And so, unless you are a writer, an artist or perhaps a footballer, it is no time to be a migrant.
---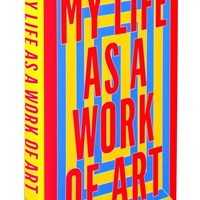 Article date: Monday, December 5, 2016
Life stories of artworks reveal plenty about their creators
Perhaps it is because we do not fully understand art, that writers on the subject have such frequent recourse to accounts of encounters with the artists themselves. It is a genre as old as art history; so when Georgio Vasari chronicled the renaissance it was not painting by painting, but painter by painter.
---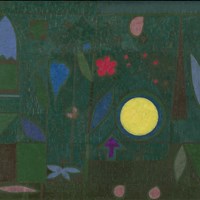 Article date: Friday, December 2, 2016
So last century: the radical collection of Hermann and Margrit Rupf
If you were looking for a stereotypical cultural conservative, you might well choose someone Swiss, or someone with their own haberdashery store, a petit bourgeois like Hermann Rupf. But the fact of the matter was that this unlikely and unwealthy private individual was one of the first to see merit in the work of the cubists, fauve André Derain, and abstract art.
---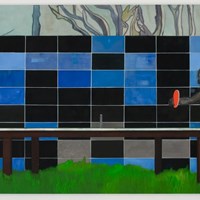 Article date: Friday, November 4, 2016
Symbolism in Art: The Bird
The most striking elements of this poetic scene are incomplete without a look at the background. The lone table tennis player may exemplify Doig's interest in human character and form. And the abstract backdrop to his one-sided game may well bring to mind the modernist architecture which the Scottish painter has famously explored elsewhere. Together they form a puzzle, an unfinished narrative, and an arresting visual image that really defies paraphrase.
---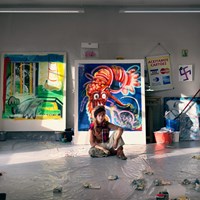 Article date: Thursday, October 27, 2016
Jolijn Baeckelandt wins the 2016 KoMASK Award for painting
The Royal Society for the Encouragement of Fine Arts has tastes less grandiose than you might think. KoMASK or Koninklijke Maatschappij ter Aanmoediging der Schone Kunsten, as the body is more commonly known on the continent, has awarded their annual painting prize to an inspired piece of abject irony.
---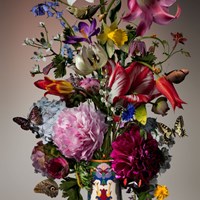 Article date: Friday, October 21, 2016
Symbolism in Art: The Butterfly
Bas Meeuws (1974) is a photographer from the Netherlands, who has won international acclaim for his richly detailed studies within the traditional Dutch genre of floral still life. Close to home his work has been exhibited in public and private institutions such as the Museum Jan Van Der Togt (Amstelveen), Rockoxhouse (Antwerp), and others.
---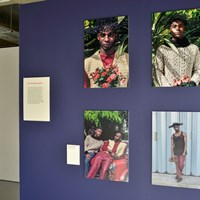 Article date: Wednesday, October 19, 2016
Beyond bias, within expectations: Brighton Photo Biennial 2016
Like most festivals of visual art, Brighton Photo Biennial likes to tell stories about the host city. But the Brighton-inspired work this year feels a bit familiar. It is one or two surprise stories from around the world which provide the highlight of BPB16.
---
Article date: Tuesday, May 31, 2016
Extending Tate Modern: a modest proposal
As they put the finishing touches to the museum's £260 million extension, you might be forgiven for the following heresy: Tate Modern would be better if they made it smaller rather than larger. At the latest estimates, the gallery draws 5.7 million visitors each year. It was designed to accommodate less than half that number. So clearly there is a numerical need for more space, and there is a well founded belief that if you build such things as this, they will come. If six million people want to visit Bankside each year for the express purpose of looking at art, who could possibly object?
---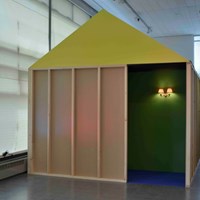 Article date: Tuesday, May 24, 2016
The crowded room: a Q&A with Gillian Wearing
Earlier this year, 700 people looked out their windows and saw a chance to participate in one of the largest collaborative films ever. Artist Gillian Wearing, who holds both a Turner Prize and an OBE, has a knack for coaxing performances from the public. Indeed she has elicited more confessions than a hellfire priest. But this time her request was a simple one: open your blinds, your shutters or your curtains and please film what you see.
---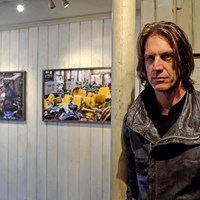 Article date: Thursday, February 11, 2016
A Serious Man: Graham Fink talks art and advertising
A man spends his days exploring demolition sites in China. He takes continual photographs, literally thousands. He selects the best photographs, selects resonant details, prints them and paints them with varnish. He does this freehand; it requires five layers, so the painting on each takes two days' solid work. He frames the results, beautifully it must be said, in reclaimed wood from the field and shows them in a credible Soho gallery.