In March 2022, the Vanhaerents Art Collection will celebrate its 15th anniversary since it first opened its doors to the public in Rue Anneessens in Brussels on March 16, 2007. This anniversary is an excellent opportunity to rediscover the collection and look back at the evolution it has undergone. has made in recent years while developing into one of the most established Belgian institutions for contemporary art.
The origins of the collection go back to the 1970s when a young Walter Vanhaerents (°1945, Torhout) started purchasing his first works of art. With a preference for radical and groundbreaking art, the foundation of the current collection was laid. The collection reflects the dynamism and diversity of contemporary art practice. She brings together work by various artists, dating from 1965 to the present, in a variety of media including painting, drawing, sculpture, installation art, photography and video. Vanhaerents is the only Belgian collector to be listed in ARTNET's prestigious Top 200 Collectors, which recognizes and honors international art collectors for their unlimited dedication to art.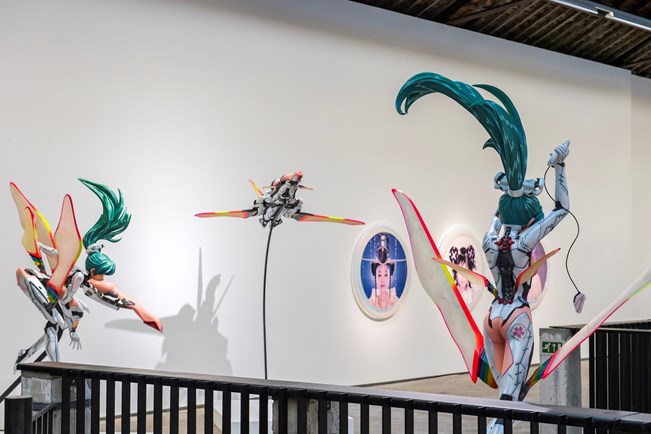 The exhibitions were heavily influenced by pop culture for the first ten years, but in 2018 the VanhaerentsArtCollection introduced a new way of exhibiting. The museum has since been combined with a painting and viewing depot. It is the first Belgian institution to introduce the progressive Schaulager concept and is fully committed to stocking works of art so that they remain accessible for study purposes and conservation, even when they are not on display. If a specific work is requested for loan, it can be replaced without undermining the essence of the exhibition.
Over the years, the collection has developed many close collaborations with international museums, including the Whitney Museum, Center Pompidou and the Guggenheim. The international recognition of the collection is mainly due to its contributions to the 56th and 58th editions of the Venice Biennale. The Death of James Lee Byars (2019) was part of the official Collateral Events program and welcomed 130,000 visitors.
The progressive character of the collection is still present after 15 years. The current exhibition VIEWING DEPOT EX#02 - which includes work by Bruce Nauman, Anne Imhof and Zhang Huan - has a complementary exhibition SPOTLIGHT that highlights the work of established and emerging black artists in the recent events of the Black Lives Matter movement.
According to Walter, "a private collection has more freedom to go against the canons and consensus that public museums often struggle with, it can express itself more freely and is not tied to the recognized historical centers of gravity." His children Joost and Els have been part of the VanhaerentsArtCollection since 2020. Together, they each contribute to the collection in their own way and look forward to upcoming projects, such as their new book publication on the occasion of their 15th anniversary, which will be released at the end of this year.