Unseen presents a strong international selection of exhibitors for the upcoming edition, which takes place from September 16 – 19, 2021 at culture park Westergas in Amsterdam. Next to galleries from the Netherlands, there is a notable presence of strong European galleries, particularly from France, Germany, Belgium, Switzerland and Italy, but participants also include galleries from further afield, such as Iran and the United States. In terms of geography of the exhibiting artists, the selection is traditionally very global, with artists from Western and Eastern Europe, the Middle East, Asia, Africa and North and South America. For Kathlene Fox-Davies, member of fair's Selection Committee, the strong international roster of exhibitors comes as no surprise:" I truly believe this fair and it's programme are the most consequential happening in the photo world at the moment"
The Director of Unseen, Roderick van der Lee, notes: "It's been a very rewarding process to see how enthusiastic everyone has been about Unseen, and our new direction: Even more care towards the selection process and replacing the festival with two highly curated new sections: Past/Present and Unbound. While it's been a difficult year for many international art fairs, the process of attracting international galleries has been a remarkably positive experience for us. The applications came in quickly and the artistic proposals for were incredibly inspired. There really is a tangible energy at the moment. It's very special to be part of something that evokes so much enthusiasm, positive energy and innovation in these trying times. I really can't wait to see all those wonderful presentations materialize at the fair in Amsterdam this September."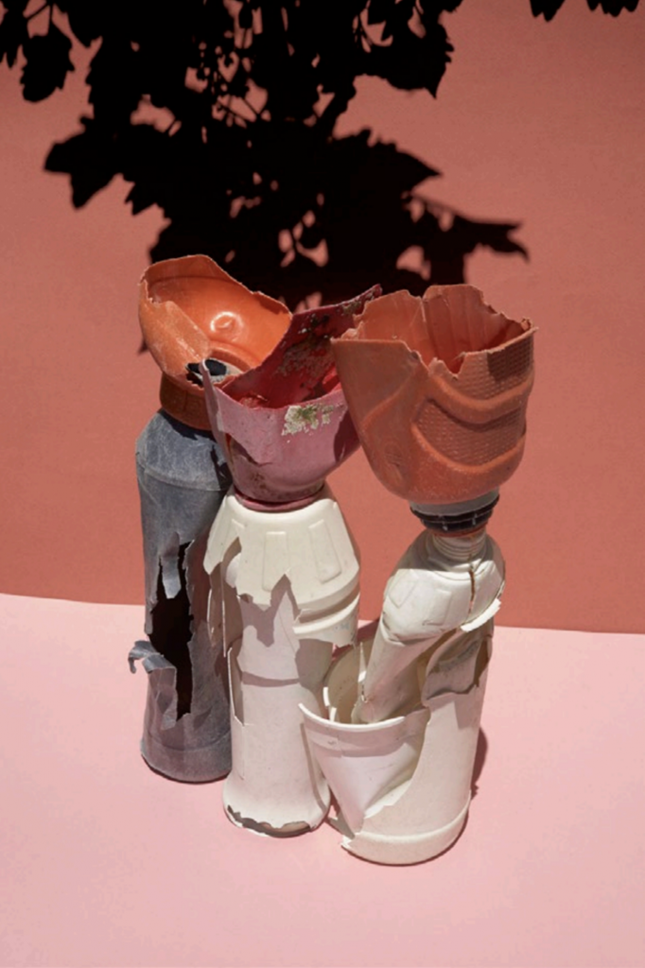 (c) Tirza Schaap, Mama Africa - Courtesy of Bildhalle
Among the exhibiting galleries there will be some Unseen veterans with presentations of celebrated names. Flatland will show work by Valerie Belin; Ron Mandos will show work by Isaac Julien and Erwin Olaf. Gallery Stiegltiz19 from Antwerp presents work by Antony Cairns, and Dorothee Nilssen from Berlin presents new work by Inka & Niclas.
Next to familiar faces, the fair will also see some notable newcomers: Vriend van Bavink will exhibit a solo show by Jan Hoek, while Ellen de Bruijne Projects, who will also debut at Art Basel this year, presents a solo show as well, by Uta Eisenreich. Galerie 193, a gallery from Paris specialized in African and Asian contemporary photography will debut at the fair with work by Derrick Ofosu Boateng, Thandiwe Muriu, Li Hui and Samuel Cueto.
Past/Present is a new addition to the fair. The themed presentations of this section encompass vintage work for the first time at Unseen, in clear visual dialogues between vintage photography and contemporary artists. Amongst other presentations Annet Gelink will present unseen work by Bertien van Manen, who just had a major retrospective at the Stedelijk Museum, Robby Muller and Yael Bartana. All three artists will also launch new book publications through the gallery alongside the presentation. Galerie Julian Sander from Cologne will show a Past/Present presentation of legendary photographer August Sander and contemporary artist Michael Somoroff. 
A second new addition to Unseen is Unbound, a section for boundary breaking, multidisciplinary photographic work. Unbound has a unique theme and different independent curator every year. The theme for Unbound 2021 is 'Filling the Cracks', about man's changing relationship between his own nature, and the environment surrounding him. Curator for Unbound 2021 is Marcel Feil, former Artistic Director of Foam photography museum: "Photography is one of the most rich and surprising media, especially today. The photographic image is no longer confined to flat form. These days, photography convincingly relates itself to three-dimensional objects, integrates itself into spatial installations, or merges into digital- and video art. Which is why an initiative such as Unbound is so incredibly important: it acknowledges the hybrid nature of many recent developments within contemporary photography and leads to fascinating new creations. Unbound is an equally beguiling as relevant addition to Unseen."
Unseen Book Market
Just like all previous editions, Unseen will host its Book Market. The well-loved part of the fair for independent publishers of photography books and zines will present a broad range of special publications, with many book launches and artist signing sessions planned for the fair.
Online catalogue: GalleryViewer.com
For the first time, Unseen will have a fully digital catalogue through GalleryViewer.com, the largest online portal for contemporary art in the Netherlands.  Next to all the available works presented at the fair, the online catalogue will have extensive background information and articles about the artists and their work. An informative catalogue, including prices, has proved to be an invaluable extension to the physical fair and the purchasing process in recent years. During Art Rotterdam, Unseen's 'sister' fair for contemporary art, the online catalogue by GalleryViewer.com was used by over 50.000 unique visitors alongside the 2020 fair.