After postponing the event several times, organizers of TEFAF Maastricht, the European Fine Art Fair, which typically takes place each March in the Netherlands, have canceled the 2021 in-person edition.
In a public statement from the organizer, they stated that this was done "after careful consideration of current global circumstances". Originally slated for September 11 - 19, 2021. the second iteration of TEFAF's digital fair, TEFAF Online 2021, will run from September 9 - 13, 2021.
TEFAF is dedicated to strengthening the success of its community of exhibitors and collectors with this fall's digital fair, which will feature the theme "The Art of Collecting." No other art fair can celebrate the collecting experience quite like TEFAF – Across categories, across time, and through today's most interesting exhibitors, TEFAF's selection of over 7,000 years of art history is unmatched. The concept of "The Art of Collecting" will touch every facet of TEFAF Online 2021, from the way users navigate the site, to the narratives presented by each of the dealers.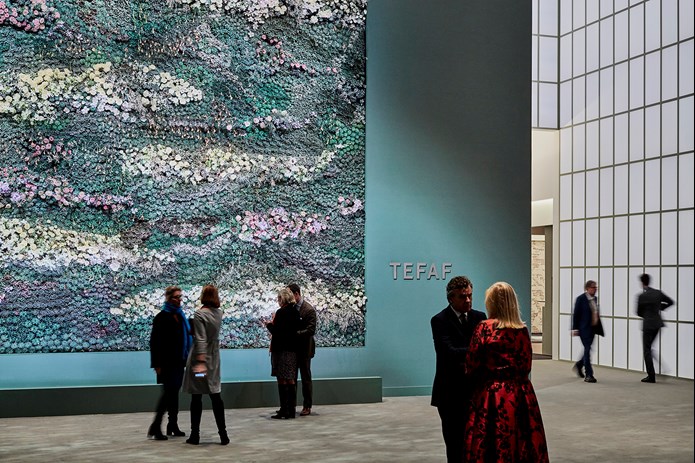 Exhibitors will display up to three artworks, which will tell a single story of historical, personal, or artistic significance. The fair will also feature TEFAF Collection Pages, which will sort objects, not by exhibitor, but by medium, period, and section, in addition to creative categories. These developments to the digital fair, together with a culturally rich itinerary, foster an intimate and educational experience for seasoned collectors and new buyers alike.
TEFAF's in-person fairs will resume with a hybrid fair celebrating TEFAF's 35th anniversary in March of 2022.
"TEFAF is focused on gathering our community of dealers, collectors, and vendors for our signature fair experience in a physical setting as soon as circumstances allow," said Hidde van Seggelen, TEFAF Chairman. "In the meantime, we are excited to present a new and improved edition of TEFAF Online this September, and look forward to coming together in Maastricht for TEFAF's 35th anniversary next March."