Image courtesy to ART KAOHSIUNG
2020 is cancelled. Again.
Or is it? It's been a hard year for the arts and artists around the world, with closures, delays, confinements and funding loss hitting almost every area of the art world. But there are signs of life and prosperity as the art world begins to do what it does best – get creative.
Image courtesy to ART KAOHSIUNG
In Taiwan, ART KAOHSIUNG is taking place – in person - from November 20-22, bringing together galleries and artists in a celebration of the best of Taiwanese art. We caught up with the fair's Director, Richard H. K. CHANG, to find out more about this shining light during difficult times.
ArtDependence (AD): What is the current climate of the art world in Taiwan? Are you being restricted by the coronavirus?
Richard H. K. Chang (RHKC): Since the virus is under control in Taiwan, almost all visual art activities have come back to normal, including art museums, galleries and art exhibitions. Although as with ART TAICHUNG in July, ART FORMOSA in August and ART TAIPEI in October, the number of participating galleries overseas has dropped significantly, but domestic visitors have hardly decreased, and the sales were quite good.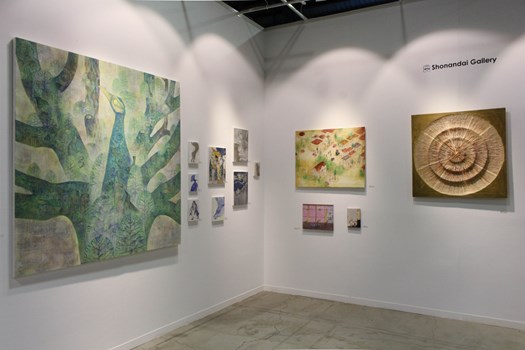 Image courtesy to ART KAOHSIUNG
AD: The ART KAOHSIUNG fair will have a focus on Taiwanese aboriginal art and Taiwanese street art. Can you tell us a little about that?
RHKC: As Kaohsiung Museum of Fine Arts is located in the south, it has been dedicated to promoting Austronesian art. ART KAOHSIUNG has invited one southeastern country and one northeastern country annually to hold special exhibitions for the past few years. This year, galleries and scholars overseas will not be able to come to Kaohsiung, so we chose Taiwanese aboriginal art as our theme. In addition, there will be a graffiti competition, which has been a trend, to present local street art in Taiwan. Artworks by some street artists will also be exhibited.
AD:  What would you like the international art world to know about Taiwanese art and culture? 
RHKC: Taiwan is undoubtedly in need of recognition. The art industry in Taiwan is well developed, while the environment is rather isolated and lacks powerful media. The international art world is generally unfamiliar with the art culture in Taiwan. We hope this can be changed.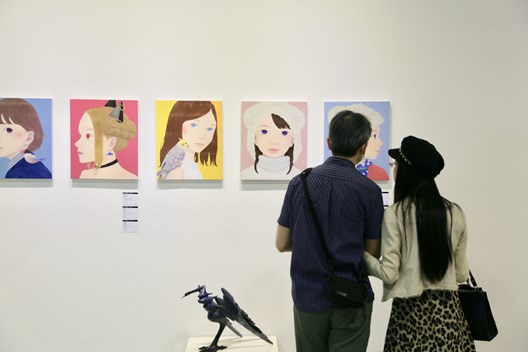 Image courtesy to ART KAOHSIUNG
AD: Can you tell us about some highlights from the upcoming exhibition? What pieces are you most excited about?
RHKC: There are about forty participating galleries this year, which is fewer than last year, as there are only two participating galleries from overseas. The main highlight this year is the graffiti competition. This dynamic event has the potential to attract many young visitors. In addition, we will be inviting our curator Yushih Haipis Lin to select a few distinguished artists from the south for the special exhibition. Besides, we have invited scholars to participate in our two academic conferences on the forum, one of which is 'The Transformation of Art during the Pandemic-Virtual and Physical Art Exhibitions', and the other is 'The Conversation between the Island and the Ocean-Creating New Forms of Art'. 
AD: Do you feel hopeful for the future of Taiwanese art?
RHKC: Definitely! With our efforts and the powers gathered from various sources, there will be some progress eventually.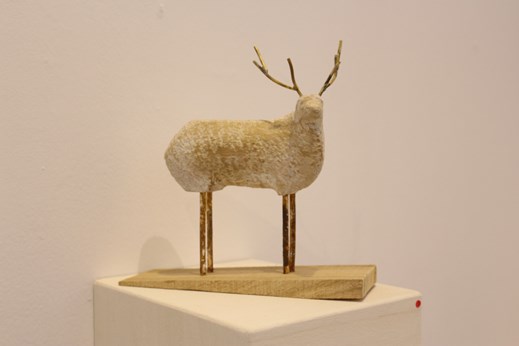 Image courtesy to ART KAOHSIUNG
AD:  What one thing can people do to support the art industry during this pandemic?
RHKC: By participating in exhibitions, giving opinions, and collecting good artworks from artists.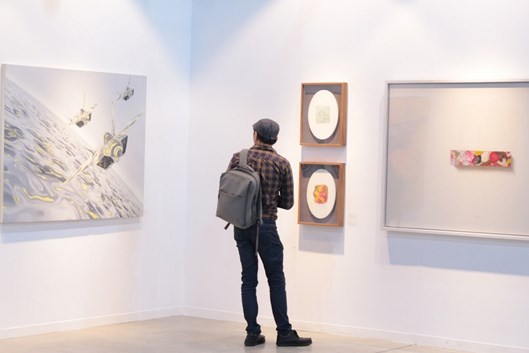 Image courtesy to ART KAOHSIUNG
More information about ART KAOHSIUNG on their website. Participating galleries include: 99° Art Center・a.m. space・ART TAG・BABISONG Gallery・BUTCHART CONTEMPORARY・ART SPACE・Capital Art Center・check en 19・Dali Art Gallery・Galerie Grand Siècle・i599 Art Gallery・Imavision Gallery・Kuan art space・Kuo Mu Sheng Art Center・L GALLERY・LIANG GALLERY・Lin & Morrison Gallery・Lotudit Art Gallery・Luminance Art Space・minghsinart・Mioka Art・MIWEI ART・National Kaohsiung Normal University Department of Fine Arts・National University of Tainan Department of Visual Arts and Design - Master class・Nicebuyart Gallery・Powen Gallery・S-GALLERY・Sincewell Gallery・Star Gallery・Tainan National University of theArts,Graduate Institute of Plastic Arts・Taiwan Art Online Collection and Curatorial Association・TANSBAO Gallery・Whitestone Gallery・Yii Cultural Enterprise CO., LTD・YIRI ARTS・Zhancun Art