The Hermitage Amsterdam museum launched a fundraising campaign to raise money for the museum which has come into financial hardship because of the corona crisis, and enable it to remain open in the future. Since its establishment, the Hermitage Amsterdam has developed into a beloved museum where millions of visitors enjoyed exhibitions of the art collection of the State Hermitage Museum in St. Petersburg, and other collections.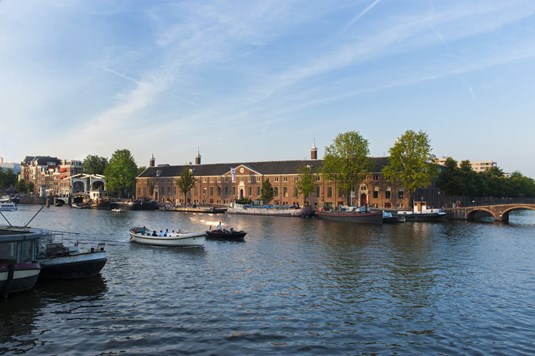 Foto/Photo Janiek Dam
Up until now that has been realised purely through entrepreneurship, without a structural government subsidy. Now after a crisis year of lengthy lockdowns without visitors, an appeal must be made to the public to steer this museum – which is unique in both The Netherlands and Europe – through this crisis. So that the museum can remain open for future generations as well.
To invigorate the Keep the Hermitage Open campaign, the museum and many ambassadors and others involved, have organised the Week of the Hermitage at the beginning of April.
The Week of the Hermitage will draw attention to this initiative. The kickoff for this week will be given on Tuesday 6 April at a symbolic time, five to twelve (11:55), by the entrance of the Hermitage on the bank of the river Amstel. Information about the fundraising campaign can be found on the website.