Coinciding with Pablo Picasso's 140th birthday this October, MGM Resorts and Sotheby's will present a special, first-of-its-kind marquee Evening Sale of masterworks by the iconic artist from the MGM Resorts Fine Art Collection. The auction of works by Picasso, which will be conducted live from Bellagio on Saturday, October 23, marks the largest and most significant fine art auction to ever take place in Las Vegas, and comes as MGM Resorts, the world-renowned entertainment company, reshapes its public fine art portfolio, deepening its focus on diversity and inclusion.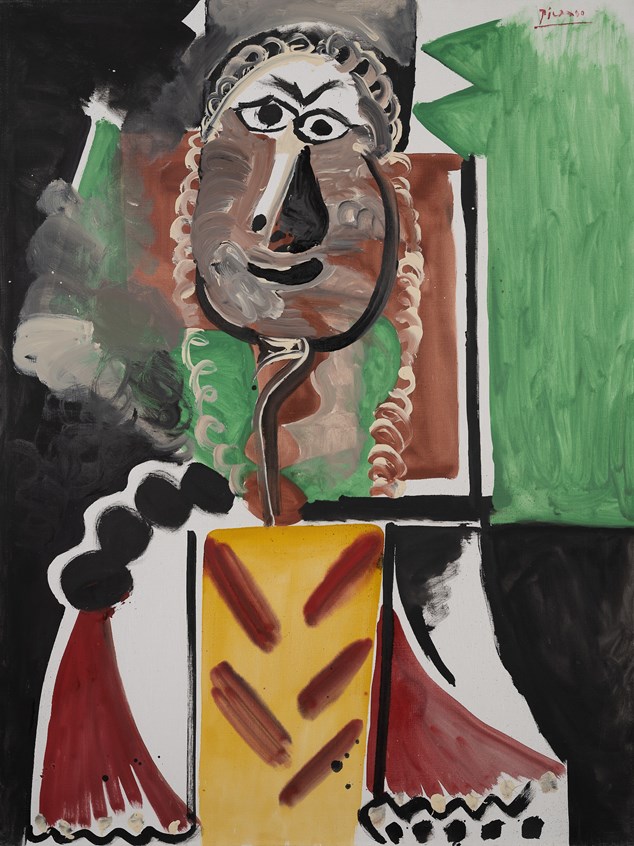 The unique collaboration between Sotheby's and MGM represents the first time Sotheby's has hosted a marquee Evening Sale in North America outside its signature New York auction venue, and will feature a recreated version of the auction house's storied saleroom in Las Vegas. As a Marquee Auction, Sotheby's also will broadcast the sale around the world via a livestream viewable on Sothebys.com. Pre-sale exhibitions of the full selection of works to be offered at auction will take place at Sotheby's New York galleries (September 7 - 13) and at the Bellagio Gallery of Fine Art (October 21- 23) in Las Vegas, with traveling exhibitions of select highlights planned for Taipei (September 17 - 18) and Hong Kong (October 7 – 11). All exhibitions are complimentary and open to the public.
Accompanying the auction is a four-day exhibition of luxury property specially curated by Sotheby's, which will be on view at MGM's ARIA resort October 21-24. The exhibition will feature a selection of the world's finest luxury objects, including automobiles, jewelry and watches, handbags, sneakers, and much more. Property from the exhibition will be sold at auction at Sotheby's New York at the end of October, in addition to being available for bidding online at Sothebys.com and via the Sotheby's app. Further details about the luxury showcase at ARIA and the auction at Sotheby's will be released in the coming weeks.
"It's an honor to collaborate with Sotheby's to bring this first-of-its-kind art and entertainment experience to Las Vegas and embark on this momentous auction," said Ari Kastrati, MGM Resorts' Chief Hospitality Officer. "We welcome millions of visitors from around the world annually throughout our resorts, giving us a tremendous platform for showcasing diverse perspectives within the art community. While diversity has long been in MGM Resorts' DNA, we are committed to creating an even more inclusive collection that maintains the breadth of our existing portfolio while giving a greater voice to artists from under-represented communities."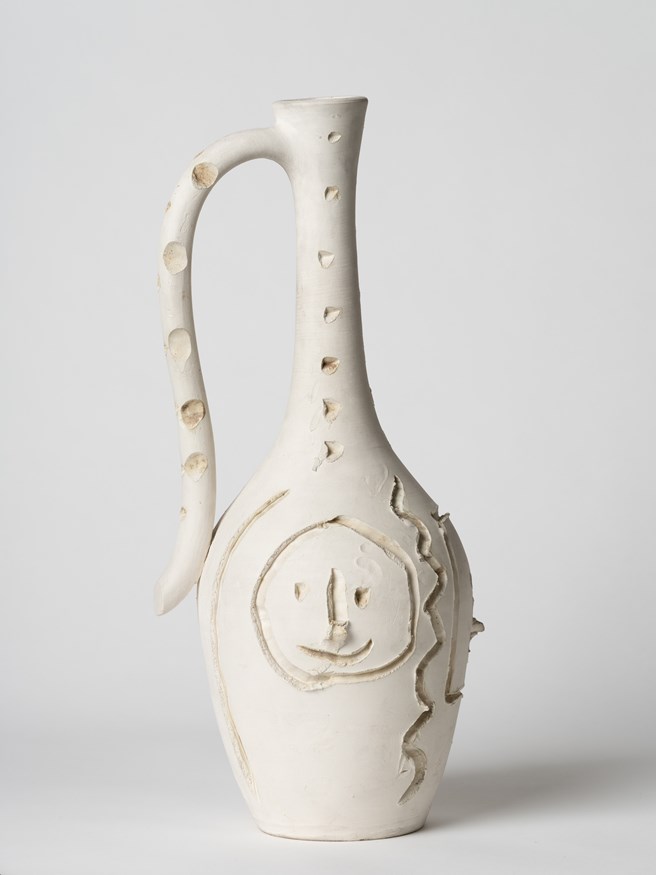 Brooke Lampley, Sotheby's Chairman and Worldwide Head of Sales for Global Fine Art, commented: "It is a privilege to present this exemplary selection of works by Picasso from the MGM art collection in a special auction to support MGM Resorts in evolving their collection to represent a broader and more diverse group of artists. MGM Resorts is a world-class entertainment and hospitality brand known for bringing the finest experiences to their clientele, and we cannot wait to work together to bring the magic of a Sotheby's Evening Sale to Las Vegas for the first time. As one of the most famous, beloved and accomplished artists of all time, we couldn't imagine anyone better than Picasso to inaugurate this unique art and culture experience."
Featuring 11 works that showcase the range and breadth of Pablo Picasso's celebrated career, the auction includes a highly curated selection of paintings, works on paper, and ceramics that span more than 50 years of artistic output from 1917 to 1969. The auction stars Femme au béret rouge-orange (estimate $20/30 million), one of Picasso's defining portraits of Marie-Thérèse Walter, the artist's famed muse and lover who inspired many of his most revered and iconic portraits of the 1930s. Executed in 1938, the present painting is one the artist's final works capturing Marie-Thérèse, and marks a pivotal time after Picasso met the photographer Dora Maar, whose visage slowly began to eclipse that of Marie-Thérèse in his work. Picasso's deeply autobiographical portraits from this period reveal characteristics of both women, and reinforce how exceedingly rare paintings of Marie-Thérèse are from this year. Adorned with her signature beret, Picasso's tender portrait uses a yellow and green palette to accentuate Marie-Thérèse's rounded features, which are characteristic of Picasso's portrayals of her, and further highlights how much the artist coveted this highly personal painting, which he kept in his private collection for decades.