Image courtesy for Thijs Biersteker
Bringing together a community of artists, botanists, and philosophers, the Fondation Cartier pour l'art contemporain echoes the latest scientific research that sheds new light on trees. Organized around several large ensembles of works, the exhibition, titled Trees, gives voice to numerous figures who, through their aesthetic or scientific journey, have developed a strong, intimate link with trees, thereby revealing the beauty and biological wealth of these great protagonists of the living world, threatened today with large-scale deforestation.
ArtDependence Magazine, Etienne Verbist (AD): Tell us about yourself.
Thijs Biersteker (TB): My name is Thijs Biersteker and I create interactive installation art on the most urgent topics of this time. I work together with scientists and researchers to turn their complex research papers into tangible, personal experiences that provoke emotions about the chosen topic. These range from giving nature a voice in times of climate change to interactive mirrors that turn you into the plastic version of yourself.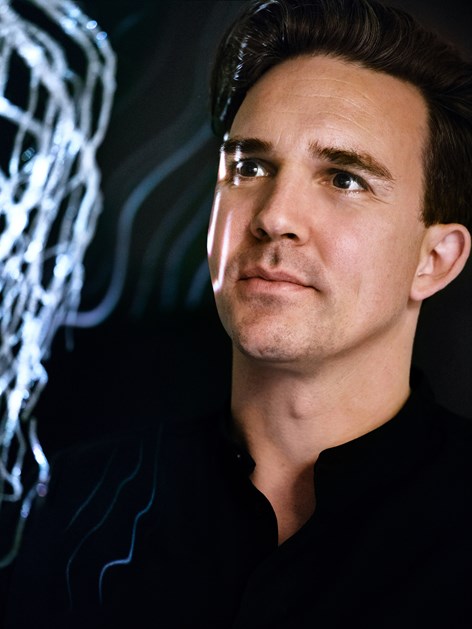 Image courtesy for Thijs Biersteker
AD: What is your goal?
TB: The goal with my work is to create awareness of the issues by making them relatable and personal again.  I believe giving people an experience is like planting a seed for action.  
If you look at all the people at TED for example, everyone has had a personal experience that made them passionate about what they do.  With my installations I turn big issues, like pollution, climate change and the age of the antrophoscene, into small, impactful experiences to plant a seed for action.
AD: What impact does your work have?
TB: I want to turn scientific facts into fuel for change. We need to feel and experience issues to get off our couches and start marching.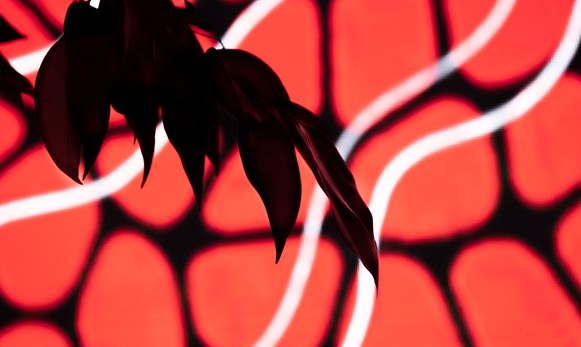 Image courtesy for Thijs Biersteker
AD: What about the art market?
TB: My work is about reaching as many people as possible. I try not to bother with the art market and its system.  My system is to create an ecosystem between scientists and storytellers. 
I don't want my work to end up in a private collections. It's purpose is to create awareness for the many.
AD:  What is your dream project?
TB: I do not have a dream project. Every project I do makes me feel grateful that I can do what I love doing. No hierarchy in dreams.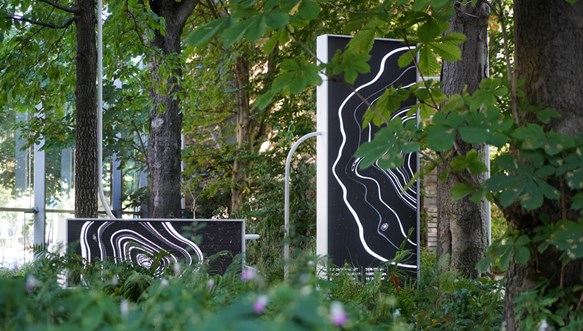 Image courtesy for Thijs Biersteker
AD: What role does the artist have in society?
TB: Different Artists have different functions. My function is to create awareness art and eco art to help people to understand and reflect the times that we are living in. 
AD: What memorable responses have you had to your projects?
TB: From people crying while doing a refugee experience to people not wanting to leave one hour after closing time.  When I build an experience it interacts with you. Every work has different emotions. I tend to sit in a corner at art shows to see people interact with the work. 
AD:  What do you dislike about the art world?
TB: I tend not to think I'm in the business of art, I'm in the business of creating awareness art.
AD: What role does art funding have?
TB: My work is solely based on commissions, from Fondation Cartier L'art Contemporaryto Shengzen art society. 
AD: What research do you do?
TB: My hobby is reading research facts and figures, just like the rest of my team. We do a lot. I work at the Technical University Delft and I see a lot of new research coming through. I try to spot as many interesting facts as possible as fuel for my work.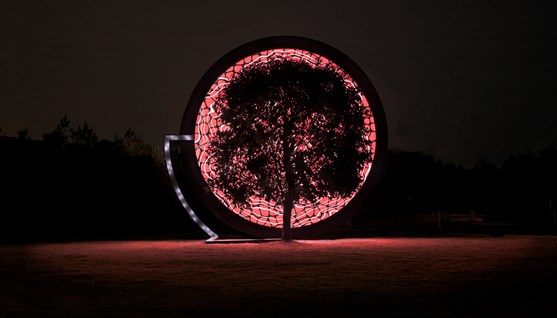 Image courtesy for Thijs Biersteker
AD: Which technologies do you use and combine?
TB: I use technology as my paint. It helps me to express the topic. I combine recycled plastic with high-end sensors. I mix the most innovative materials into a tangible experience. 
AD: What is the role of the people, the crowd in your project?
TB: They are the core of my work. My work interacts with the crowd. It does not exist without its spectators. The personal experience is what makes it a convincing piece.  
AD: Co-creation and participation are emphasized in the crowd economy and communities take an active stake in crafting positive futures. How do you use the crowd? How do you interact?
TB: I build interactive art. I use their biometrics, brainwaves and motion to power the interaction of the work.
AD:  How do you handle feedback?
TB: Feedback is only nice in the beginning or at the end of a project. Receiving it in the middle is like tasting a soup while its half way cooked.
AD: How do you create the interaction?
TB: Every project is different, see my work. From brainwaves to control spheres, to biometrics to power algorithms.