Close Watch, a newly commissioned video installation by Pilvi Takala, premieres at the Pavilion of Finland at the 59th International Art Exhibition – La Biennale di Venezia. Commissioned and produced by Frame Contemporary Art Finland, the exhibition is curated by Christina Li.
The multi-channel installation is based on Takala's experience in the private security industry, where she worked covertly as a fully qualified security guard for Securitas. The piece is centred on workshops she developed in response to issues encountered on the job during her six-month employment at one of Finland's largest shopping malls.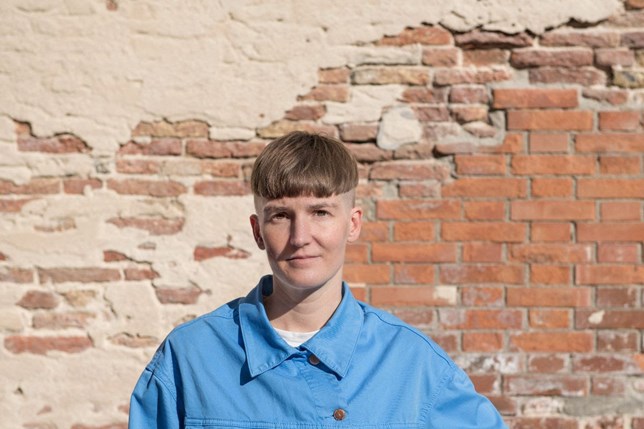 Pilvi Takala, 2021. Photo by Ugo Carmeni, courtesy Frame Contemporary Art Finland.
Working undercover, staging social situations and infiltrating communities, Takala's artistic practice exposes the often-unspoken rules and behaviours of politics, culture and society. Exploring security as both a concept and an industry, Close Watch considers how this phenomenon defines our public space and the behaviour tolerated within it.
"Workplace culture defines the boundaries of acceptable behaviour'', Pilvi Takala explains. ''As a security guard, the role is learned almost entirely on the job, with norms and standards passed down from older colleagues. In a high-stress environment, collegial support is essential, but what if your colleague is the aggressor? When is it necessary to break ranks and how? I'm interested in how control is enforced within the private security industry, and how we ultimately govern each other's behaviour."
Takala's work attempts to unravel the thresholds separating our public and private spheres, underpinned by wider race, gender and class politics. Curator Christina Li adds, "As the global private security industry continues to grow exponentially, tasks usually handled by state law enforcement agencies are increasingly being outsourced to the private sector. In an underpaid, undervalued and underregulated industry, what does professional responsibility look like? What conditions enable or encourage the use of power, and to what extent?"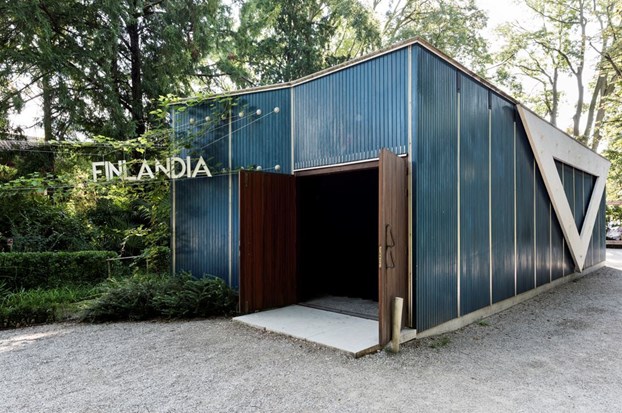 The Alvar Aalto Pavilion of Finland. Photo by Ugo Carmeni. Courtesy Frame Contemporary Art Finland.
Displayed within site-specific exhibition architecture by Studio LA, the multi-channel video installation will be on show in Finland's Alvar Aalto Pavilion. The exhibition will be accompanied by a publication published by Mousse Publishing, and a website which will host further research and digital material.
"Pilvi Takala's unique working method, which combines an extensive research period, personal interventions and a final production, has been fascinating to witness", says Raija Koli, Director of Frame and commissioner of the exhibition. "We're thrilled to have had the opportunity to commission this comprehensive project and work together with Pilvi Takala and Christina Li, and to share it with the audience in the upcoming exhibition."
Exciting News: ArtDependence now has an art store on Artsy. Click the Artsy banner to see the brilliant works on view.