Image: The Royal Museum of Fine Arts in Brussels, copyright to Brojure
The Royal Museum of Fine Arts in Brussels is back in the news again, just weeks after it emerged that there were on-going problems caused by leaking roofs, the institution now faces issues with climate control that are putting priceless Dutch artworks in jeopardy.
The newly renovated wing of the museum is experiencing problems with climate control. The so-called 'Dutch Wing' contains 9 newly renovated halls and was opened to the public less than six months ago.
Following the discovery of condensation on the museum walls, several important works had to be brought to safety, including work from Rembrandt and Frans Hals. The Dutch Wing now remains closed to visitors. Repair works are expected to continue until the end of July, before a test phase, and finally the return of the artworks to the Dutch Wing around the end of August.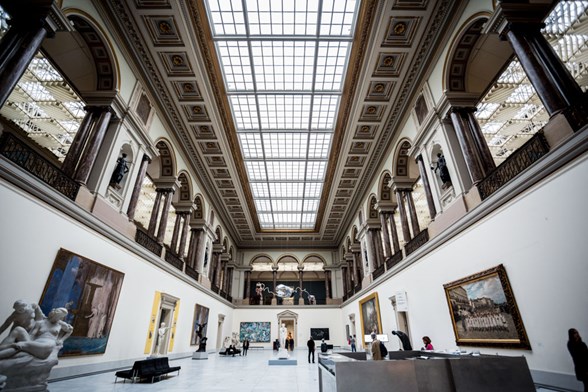 The Royal Museum of Fine Arts in Brussels, copyright to Brojure
The museum have stated that the closure of the halls is only temporary and is due to problems with the fixed air conditioning, which led to increased levels of moisture.
They have also been quick to point out that responsibility for the renovations lies with The Buildings Agency, who have acknowledged the current issues, claiming that the mistake was made by a subcontractor of one of their contractors. Both The Buildings Agency and the Museum state that the artworks were never in any serious danger.
The threat of leaking roofs continues to represent a severe issue, with temporary repairs that leave the collection vulnerable during heavy rain showers.
The Royal Museum of Fine Arts is one of a group of cultural institutions in Belgium which report to the federal government's office of science policy. There has been a long-standing feud between the museum's directors and the ministers who oversee the museum. As a result, the museum has been held to strict financial rules that prevent it from drawing on reserves of money for restorations or acquisitions. Any spending over €50,000 must be approved by ministers.
The result of these severe budgets is evident in the current issues faced by the museum.