500 years ago, in 1520-21, Albrecht Dürer travelled through the Rhineland and what constituted the Netherlands at that time. He kept a travel journal that affords us glimpses into the fascinating world of this Renaissance superstar. It shows us how Dürer lived, who Dürer met, and what amazed and inspired Dürer. He paid a visit to Aachen in October 1520 to attend the coronation of Charles V – and again in July 1521 on his journey home to Nuremberg. And now the magnificent art of this legendary road trip is coming to visit Aachen. With its grand exhibition "Dürer was here. A journey becomes legend", the Suermondt Ludwig Museum invites visitors to explore Dürer's world.
Around 90 masterpieces by Dürer himself will be joined by around 90 outstanding works of art by his contemporaries and his followers: artists that Dürer met on his travels; and artists that Dürer inspired – through his journey and through his art. These include Quinten Massys, Joos van Cleve, Lucas van Leyden, Jan Gossart, Bernard van Orley, Marinus van Reymerswale, Dirk Vellert, Jan Mostaert, Conrad Meit, Hans Hoffmann, Lucas Cranach the Elder, Hans Holbein the Younger and Jan Brueghel the Elder.
Original pages from the historic copy (from about 1570) of Dürer's travel journal, along with historical documents, round this show off into something the likes of which have never been seen before in this form: a combined art, culture and social historical "big picture' of the journey – one of the oldest on record that we still have today, and described in the words of the artist himself.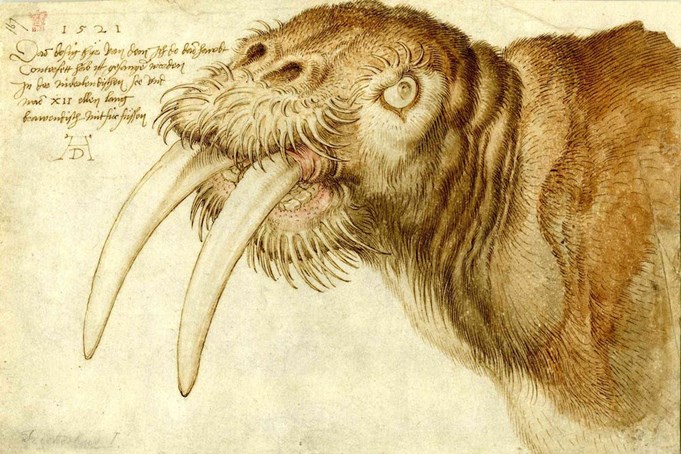 Head of a walrus (1521), Albrecht Dürer. Photo: © The Trustees of the British Museum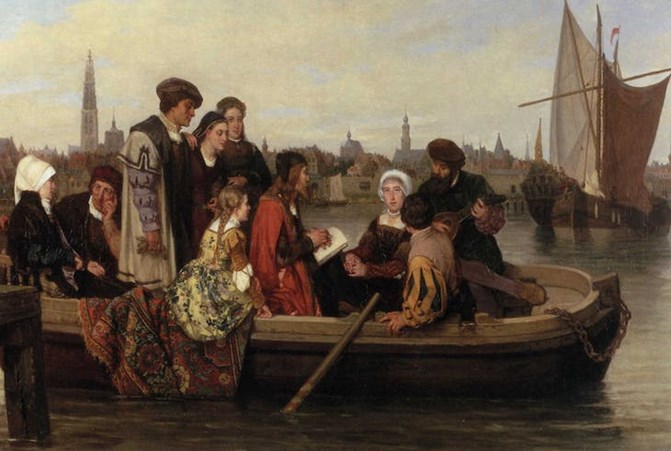 Albrecht Dürer drawing the Antwerp port (1873), Jan Antoon Neuhuys. Photo: © Museen der Stadt Nürnberg, Kunstsammlungen (Eigentum der Albrecht-Dürer-Haus-Stiftung)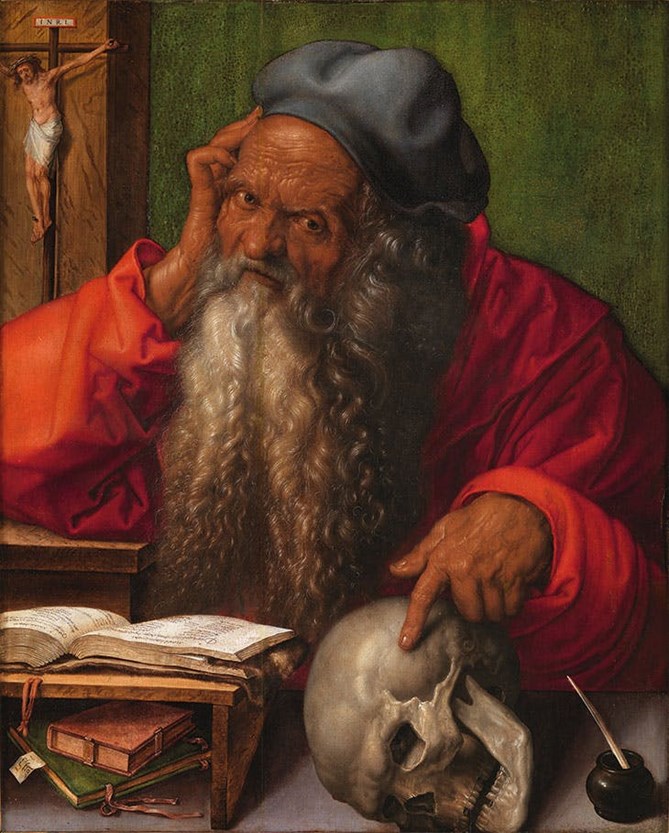 Saint Jerome (1521), Albrecht Dürer. Museu Nacional de Arte Antiga, Lisbon. © Instituto Portugues de Museus, Minstero da Cultura, Lisbon