Image: Dirk Vanduffel, co-founder ArtDependence Magazine
In order to visit MuHKA, I first needed to order a ticket online. I chose to visit between 15.00-17.00. Once inside the museum, a host took the time to explain to me how I should move around the museum in this Corona-Era: follow the arrow, wear a mask, check-in at the main desk. The main desk had a safety screen designed by the well known Belgian artist Anne-Mie Van Kerckhoven. It was quite original.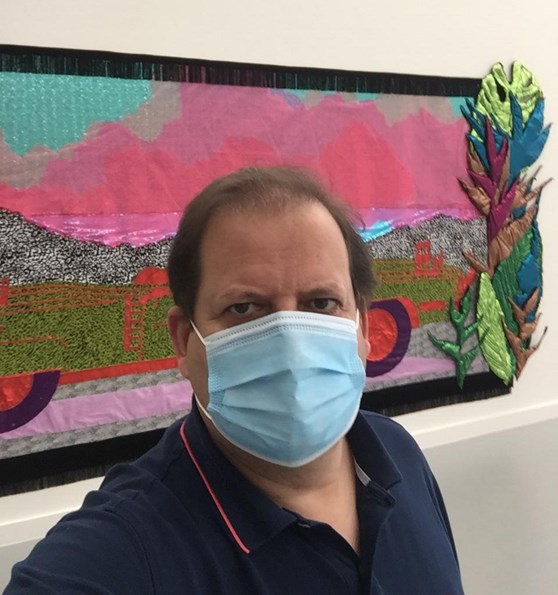 Dirk Vanduffel, co-founder ArtDependence Magazine
Having covered all of the formalities, I followed the arrows and visited the permanent collection. One of my highlights is the beautiful painting by the local blue-chip artist Luc Tuymans. Other works include those by Jan Fabre, Raoul De Keyser and Jamie Lee Byars amongst others.  In the early phase of my visit it felt a bit awkward, visiting a museum that has been corona-proofed. But once I had adapted to this new way of visiting, I realized what a luxurious position you are in as a visitor. You have all the space you need. It is almost a private view.  Following the arrows upstairs, I reached the beautiful exhibition by Els Dietvorst, "Dooltocht/A desperate quest to find a base for hope".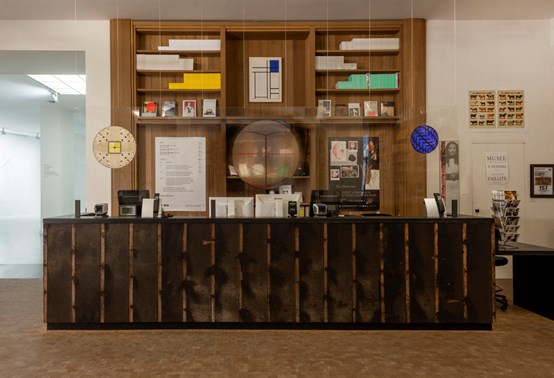 Anne-Mie Van Kerckhoven, 3 Balls, 2020 - collection M HKA
If I had to give a brief description of my experience at the exhibition, I would say that I focused on the work and enjoyed the silence. And to MuHKA, it is fantastic how much thought has gone into creating a perfectly safe environment. I think that if I was a fly who flew into the exhibition, even then they would ask me to wear a mask and follow the arrows.