As part of its 60th anniversary programme, WWF has joined forces with curatorial practice Artwise to launch Art For Your World, a new movement to engage the art world in raising funds and awareness needed to combat the climate and nature crises. A series of actions take place this autumn, in the context of the 26th UN Climate Change Conference (COP26) taking place 1–12 November in Glasgow.
Art For Your World is a wide call to artists, collectors, galleries, institutions and art lovers to make a meaningful connection between art and the environment, in order to support the ground-breaking work being carried out by WWF, one of the world's largest conservation organisations. The activities include a charitable auction at Sotheby's of several outstanding works of art, the sale of exclusive new prints by three leading contemporary artists and arts organisations all over the world speaking out for action against climate change.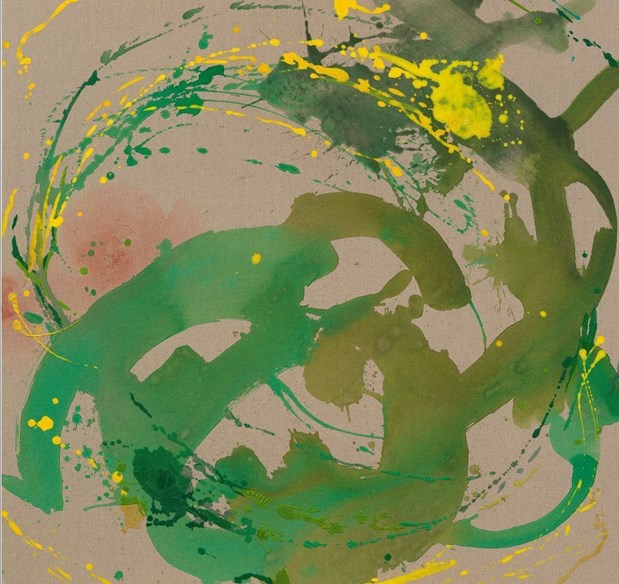 New work by Jessica Rankin
The funds raised by Art For Your World will be used to support key areas of WWF's work that contribute to combatting dangerous climate change, such as: halting deforestation; supporting indigenous communities; conserving and restoring trees and forests; replanting seagrass meadows; protecting endangered species; and promoting sustainable lifestyles.
Contemporary artists Tracey Emin, Jadé Fadojutimi, Anish Kapoor, Vera Lutter, Jessica Rankin, Bob and Roberta Smith, Gavin Turk and Rose Wylie are pledging their commitment to Art For Your World by selling works at Sotheby's Contemporary Art Day Auction, from 8 to 15 October 2021, with proceeds donated to WWF. Chila Kumari Singh Burman, Heather Phillipson and Bob and Roberta Smith are creating new, limited-edition prints exclusively for the movement, on sale online from early October. W1 Curates will display all these works from 27 September to 10 October on their large screen covering the façade of 167 Oxford Street.
In the lead-up to and during COP26, galleries, museums and arts organisations will champion the cause on social media using the hashtag #ArtForYourWorld. These participants will contribute to the conversation on sustainability and climate change by promoting artists and works related to environmental issues, sharing commitments to climate action and hosting special exhibitions, talks and events in the context of COP26.
On 5 November, museums are invited to draw attention to COP26 by turning their buildings green, if they have the infrastructure to do so sustainably. On the same day, participants will simultaneously post about Art For Your World on Instagram, in order to raise awareness and unity within the sector. Art galleries will donate portions of their November sales to Art For Your World.
The growing list of art galleries participating in Art for Your World includes: Almine Rech, Aleph Contemporary, Edel Assanti, Gagosian, Galeria Jaqueline Martins, Gillian Jason Gallery, Hauser & Wirth, Hosfelt Gallery, Ingleby Gallery, Kate MacGarry, Kristin Hjellegjerde Gallery, Lehmann Maupin, Lisson Gallery, Marianne Boesky, Maureen Paley, Pippy Houldsworth Gallery, Thaddaeus Ropac, Thomas Dane Gallery, TJ Boulting, Union Gallery, Victoria Miro, Volte Art Projects, White Cube, and Zagut Gallery.
The growing list of museums and cultural institutions participating in Art for Your World includes: Chiswick House & Gardens, Dundee Contemporary Art Centre, Focal Point Gallery, Hastings Contemporary, Ikon, Jupiter Artland, Modern Art Oxford, Museum of African Contemporary Art Al Maaden (MACAAL), National Museums Wales, Royal Society of Sculptors, Tate Modern, The Ingram Collection, The Lightbox, The Line, The New Art Gallery Walsall, The Oak Project and The Photographers' Gallery.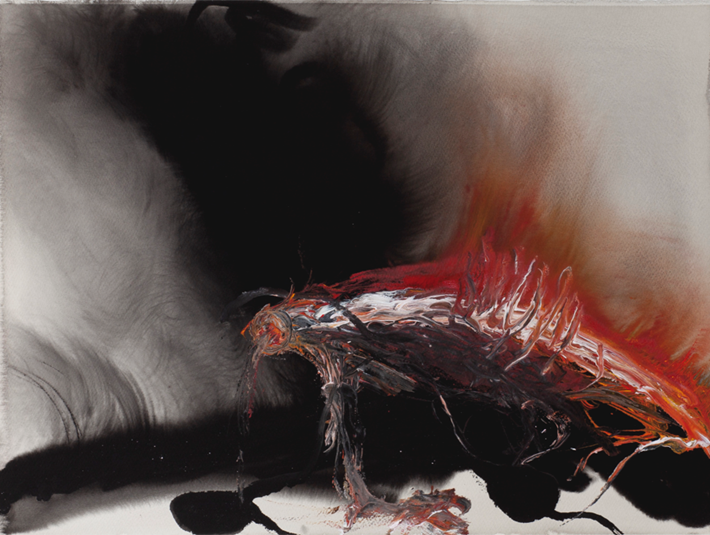 New work by Anish Kapoor
Other organisations including Association of Independent Museums, Artist Support Pledge, Associação Brasileira de Arte Contemporânea, Cromwell Place, Contemporary Visual Art Network, Gallery Climate Coalition, K2 Screen, Omni, Outset, Rise Art, Sotheby's, The Art Newspaper, theVOV and W1 Curates will support Art For Your World by engaging their networks for widespread participation in the movement.
During COP26, WWF urges world leaders to heed the findings of its recent report Feeling the Heat, which outlines how numerous species – from bluebells and bumblebees here in the UK to snow leopards and sea turtles further afield – are at risk if we fail to limit the warming of our planet to 1.5°C. The study calls for decision-makers across the globe to recognise the role of nature in tackling climate change.
Tanya Steele, CEO at WWF, says:
"At WWF, we know that the art world is increasingly conscious of the role it can play in saving the planet – our one shared home - whether by reducing carbon emissions or exploring environmental issues through art. The pandemic has created time and space for us to consider a new way forward, and we believe that now is the time to join forces, so both the art world and the art-loving public can respond to the urgency of the climate and nature crisis."
Susie Allen, Founding Director at Artwise, says:
"For six decades now, WWF has been combatting the climate emergency to save our planet. During this critical and dangerous tipping point, it is essential that we harness the art world's power to influence, galvanise and make a real difference. Art For Your World has already had tremendous uptake in its inception and we are calling out to many more artists, collectors, galleries, institutions and art lovers everywhere to help us to draw even greater attention to the climate crisis in the coming months."
Tracey Emin, artist, says: 
"I passionately care about wildlife. Anything that makes people aware of the damage we are doing to this planet, and what we can do to save it, is worthwhile."