Armand Boua: Les Petits Marrakas
The violence that followed the disputed Ivorian presidential election in late 2010 greatly influenced Boua's work. As the conflict escalated, many children were separated from their families amidst the political turmoil that enveloped Abidjan, Ivory Coast's sprawling capital. Drawn to densely populated areas in search of work, the children find themselves marginalized and vulnerable to exploitation. Life in the slums means poor sanitation, minimal access to safe drinking water and overcrowded schools. Leaving the slums to escape these conditions means facing a worse predicament, enduring life on the street.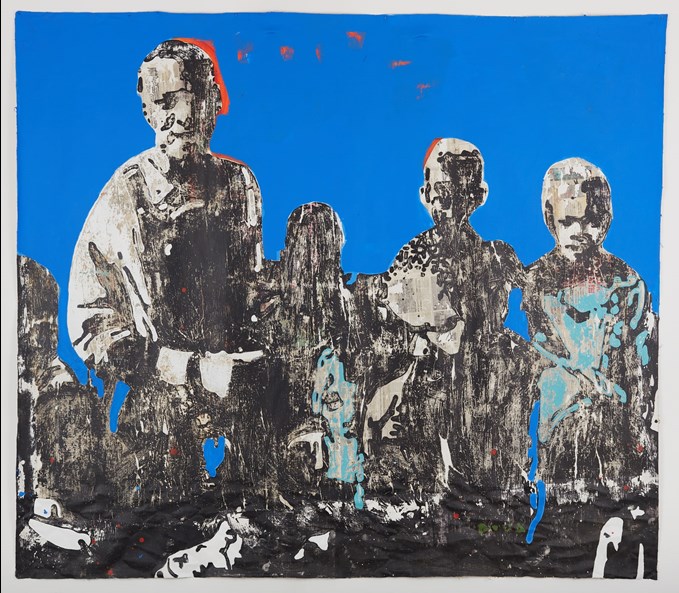 Armand Boua, 'Les Petits Marrakas 5', (2021)
Boua takes the street kids of his hometown as subjects for a powerful set of portraits. 'I wanted to show their suffering, their way of life', he says, 'so that people are finally aware of this painful reality they pretend not to see'. The artist is noted for his textured compositions, building up layers of acrylic and collage. Each layer is applied and then scrubbed and stripped back, leaving abstract forms that come in and out of focus. Boua achieves a careful balance between his heavy gestures and violent execution and the gentle treatment of his subject matter. 
Armand Boua was born in 1978 in Abidjan. After being taught at the École des Beaux-Arts and at the Centre Technique des Arts Appliqués in Abidjan, Ivory Coast, Armand Boua choses painting as the medium to develop his artistic practice. Throughout his various group shows and solo exhibitions, Armand Boua seeks to question the medium of painting and its ideal such as for the show Pangaea II: New Art from Africa - Latin America at Saatchi Gallery in London, United Kingdom in 2015.
While Armand Boua is painting with a meticulous technique which could remind us of classical painting (geometrical composure of pictural scenes, play on the light through the juxtaposition of colour), the artist is taking distance from the constraints of figuration. He literally deconstructs his images, scratching them and brushing them; to finally offer to the viewer the contemplation of an almost abstract scenery wherein a palpable vitality reigns, as if it were tirelessly nurtured by the agitated streets and its inhabitants who inspire him. As he continued to explore this topic, he participates in the 9th edition of the Dakar Biennial in Senegal in 2010, before returning to Dakar in 2012 as part of the group show Un regard sur Abidjan, at the Eiffage Foundation.
His works have entered several private collections worldwide, namely Saatchi Collection, UK, The Franck-Suss Collection, Hong-Kong or the Tiroche-DeLeon collection in Israël. Recent group exhibitions include the Vestfossen Kunstlaboratorium, Norway, and Stephen Friedman Gallery, London.
Boua's 'Les Petits Marrakas' is on view at Jack Bell Gallery, London from November 3 - 19, 2021.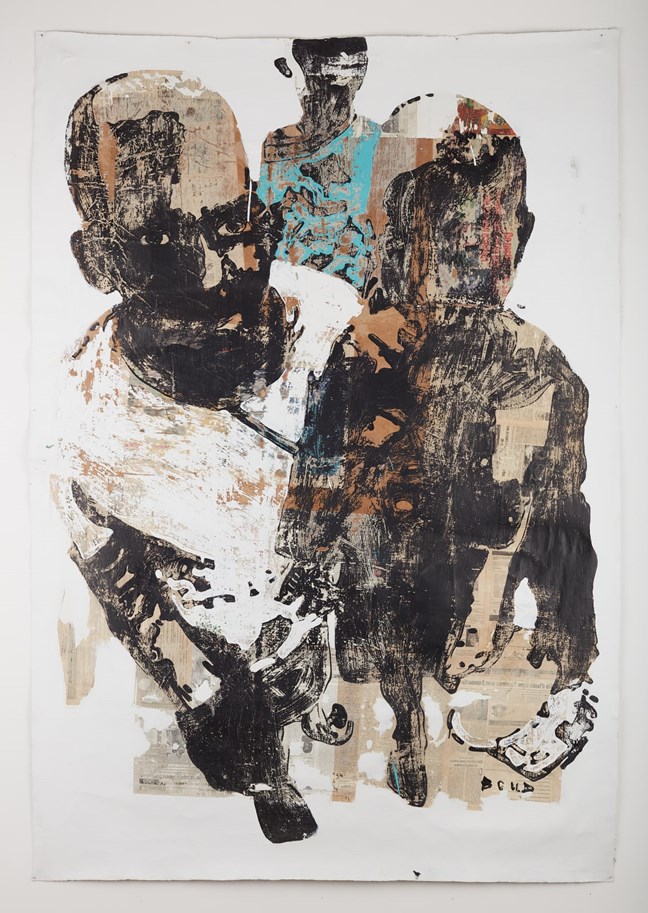 Armand Boua, 'Les Petits Marrakas 2', (2021)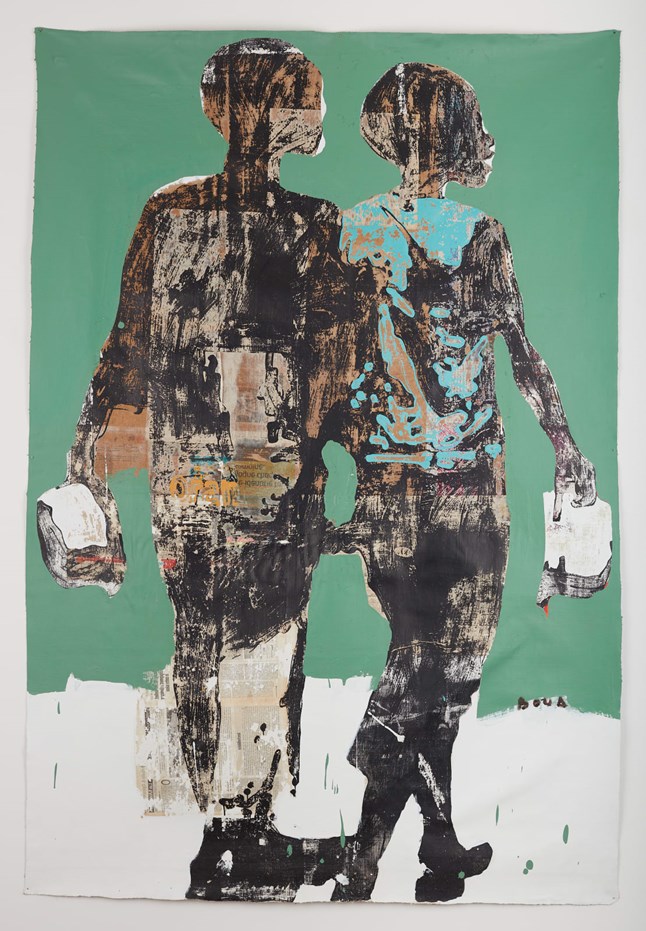 Armand Boua, 'Les Petits Marrakas 3' (2021)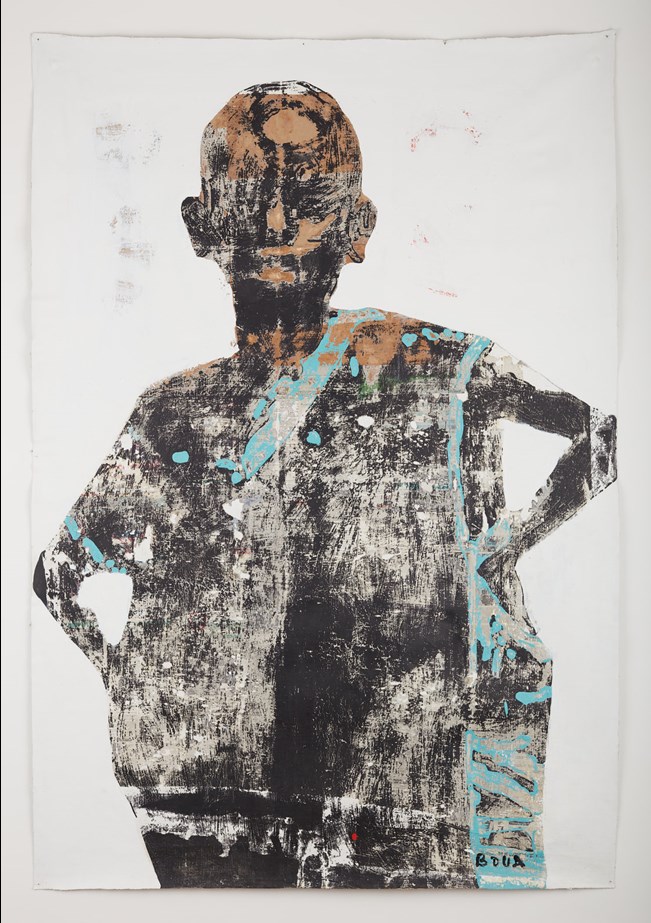 Armand Boua, 'Les Petits Marrakas 1' (2021)