Hong Kong's global museum of contemporary visual culture in the West Kowloon Cultural District, and the Hong Kong Arts Development Council (HKADC) are pleased to announce the selection of Angela Su as the featured artist for Hong Kong's participation in the 59th International Art Exhibition – La Biennale di Venezia.
The widely recognised Hong Kong–born artist's solo exhibition will be curated by Freya Chou, an independent curator based in Hong Kong. Both the artist and the guest curator have been jointly selected by M+ and HKADC. The exhibition will be a collateral event to the 2022 edition of La Biennale di Venezia, one of the most important forums for contemporary art in the world, and will be held between 23 April and 27 November 2022.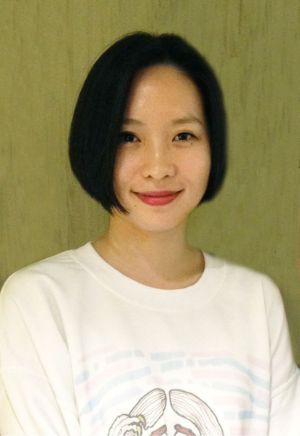 Freya Chou
This marks the fifth collaboration between M+ and HKADC for Hong Kong's participation in La Biennale di Venezia, following the solo presentations of Lee Kit in 2013, Tsang Kin-Wah in 2015, Samson Young in 2017, and Shirley Tse in 2019—all critically acclaimed and enthusiastically received by international and local audiences as well as press. Angela Su's exhibition, curated by Freya Chou, will respond to the unique conditions of the Hong Kong exhibition venue, situated in an ideal location near the entrance to the Arsenale, one of the two main sites of the international section of La Biennale di Venezia. This will be the third time that M+ has appointed and engaged a guest curator for the event, following Ying Kwok in 2017 and Christina Li in 2019. For this edition, Ying Kwok will take on the role of Consulting Curator supporting the artist and the guest curator for this project.
As was the case with the four previous collaborations between M+ and HKADC for La Biennale di Venezia, Hong Kong audiences will have the opportunity to see Angela Su's work following the close of the Venice presentation. An adapted exhibition will be on view in 2023 at the soon-to-open M+ in the West Kowloon Cultural District.
Suhanya Raffel, Museum Director of M+, underscores the importance of the ongoing collaboration between M+ and HKADC for fostering the international recognition of Hong Kong artists and curators: 'M+ and HKADC are committed to carrying on their joint mission to amplify the international resonance of Hong Kong artists, curators, and artworks. In advance of the public opening of M+ at the end of 2021, the museum has established a successful track record of working closely with HKADC over the past four editions of La Biennale di Venezia, and I am delighted to see our collaboration develop further in this presentation of work by Angela Su. I am also pleased to see another female artist selected to represent Hong Kong in Venice in 2022.'
Winsome Chow, Chief Executive of HKADC, highlights the collaboration between M+ and HKADC in the coming edition of La Biennale di Venezia: 'Over the previous four editions, HKADC and M+ have established a strong working relationship based on mutual understanding and trust. The two institutions are committed to promoting the excellence of Hong Kong arts internationally, and we are pleased to collaborate with M+ again to participate in La Biennale di Venezia in 2022. With the expertise of Freya Chou, who has rich curatorial experience and a strong academic background, we are confident that the presentation of work by Hong Kong artist Angela Su will once again intrigue and inspire international audiences.'
The selected artist Angela Su expresses her delight with the opportunity to represent Hong Kong in Venice: 'It is a deep honour to represent Hong Kong, my hometown, and a place that shaped my practice as an artist over the years. It is particularly meaningful to me to show in Venice having lived through these turbulent years in Hong Kong, and to connect with a global audience through my participation in the international Biennale.'
Freya Chou, Guest Curator for this edition, discusses the relevance of this collaboration: 'It is a great honour to be invited to curate Hong Kong's presentation at La Biennale di Venezia. I am excited to be able to curate the first international solo exhibition of work by Angela Su, whose research-based projects include drawing, video, performative, and installation works with focus on the interrelations between our state of being and scientific technology. This will undoubtedly be a wonderful opportunity to present her work to an international audience.'
Doryun Chong, Deputy Director and Chief Curator of M+, who served as Co-Curator of the 2015 edition and as Consulting Curator for the 2017 and 2019 editions, introduces the new Consulting Curator, Guest Curator and selected artist of the exhibition: 'We are eager to present yet another much-anticipated solo exhibition by a Hong Kong artist in the upcoming Venice Biennale. Ying Kwok, who was previously engaged as the Guest Curator for the celebrated solo exhibition by Samson Young in 2017, will return to take on the role of Consulting Curator for the project, bringing her curatorial expertise and invaluable experience from curating the 2017 exhibition to the table. Freya Chou has distinguished herself with a series of critically acclaimed curatorial projects in recent years in Hong Kong and beyond and has become a clear choice for us to engage in 2022. The choice of Angela Su, who is widely known for her intricate biomorphic drawings and performative works, signifies a maturing art scene in Hong Kong gaining increasing international recognition.'
M+ and HKADC are planning a series of pre-opening and post-opening public programmes in Hong Kong to connect the selected artist's and curators' international experience and perspectives with the rapidly evolving Hong Kong contemporary art scene.
M+ will form a curatorial team consisting of an assistant manager and a curatorial assistant financially supported by HKADC, along with a group of twelve exhibition and technical interns to help stage and facilitate the seven-month-long exhibition on-site in Venice, offering unique professional opportunities to young talents in Hong Kong and continuing M+ and HKADC's commitment to the growth of future leaders of Hong Kong's art scene.