Absa in partnership with the South African National Association for the Visual Arts (SANAVA) have announced the four category winners of the prestigious 2021 edition of the Absa L'Atelier.
One winner per group was chosen from the three groups of African countries.
In Group A (Mozambique, South Africa, Uganda and Zambia), the winner was Adelheid von Maltitz from South Africa.
In Group B (Mauritius, Nigeria, Seychelles and Tanzania) the winner was Ayobola Kekere-Ekun from 
In Group C (Botswana, Ghana, Kenya and Namibia) the winner was Blebo Michael Jackson from
These artists now take on the title of Absa L'Atelier Ambassador 2021, while the winner in this year's Absa L'Atelier Gerard Sekoto category was Cape Town-based artist Abongile Sidzumo.
The criteria for selecting the Ambassador included technical execution i.e. the artist's expert handling of material and techniques; conceptual and thematic engagement i.e. how they revealed an honest and intellectual reasoning or rationale; the freshness of artistic vision within the context of the contemporary African art landscape i.e. how the artist engaged with honest and fresh ways of seeing; as well as aesthetic appeal which implies that the artist must have shown great consideration for visual quality and conceptual concerns and whether the portfolio of artworks was a cohesive submission carrying the intended message or thematic idea.
The  judges for this year's award were acclaimed artist and Director at BKhz, Banele Khoza, and Armelle Dakouo, independent curator and artistic director at AKAA Art & Design Fair.
Though Covid-19 provided its challenges, the past two years were likewise a period of innovation and technological progression.
"The pandemic has allowed us to advance our digital art presence with the launch of the Absa Art Hotspot. This unique virtual experience platform made it possible for us to host live events such as webinars, art exhibitions, art masterclasses, and art auctions, while certain elements of our art-related sponsorships and partnerships such as this year's awards event were also migrated to the platform," says Paul Bayliss Senior Specialist Art Curator at Absa.
SANAVA President, Dr Avitha Sooful, commended her partners, Absa, for forging ahead and continuously seeking ways to impact the African visual arts scene even during the ongoing pandemic.
"The Covid-19 pandemic derailed our plans for 2020 but through some innovative thinking, we were able to come back stronger this year and we actually have more entries than we have ever had for this competition. I commend the work that our partners, Absa, have done in making sure that African artists continue to reap the rewards of their hard work," Dr Sooful said.
"We look forward to working with this year's ambassadors and Gerard Sekoto winner and providing the next generation of young African artists with the support, recognition, and exposure they need to solidify their careers and build their brands," said Bayliss.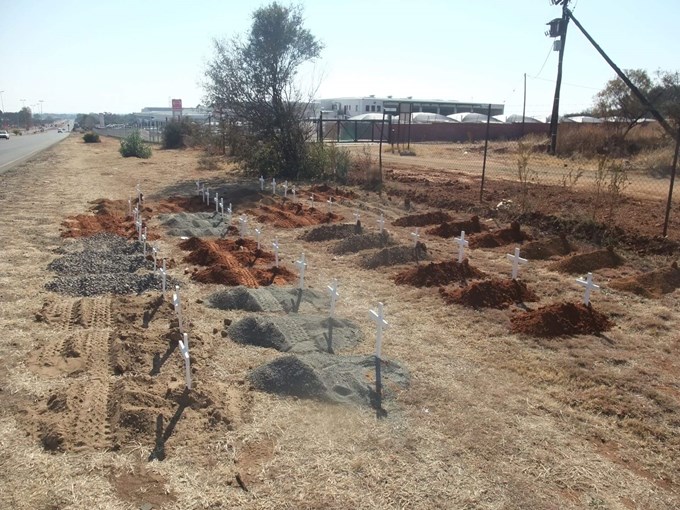 Group A Winner - Adelheid von Maltitz from South Africa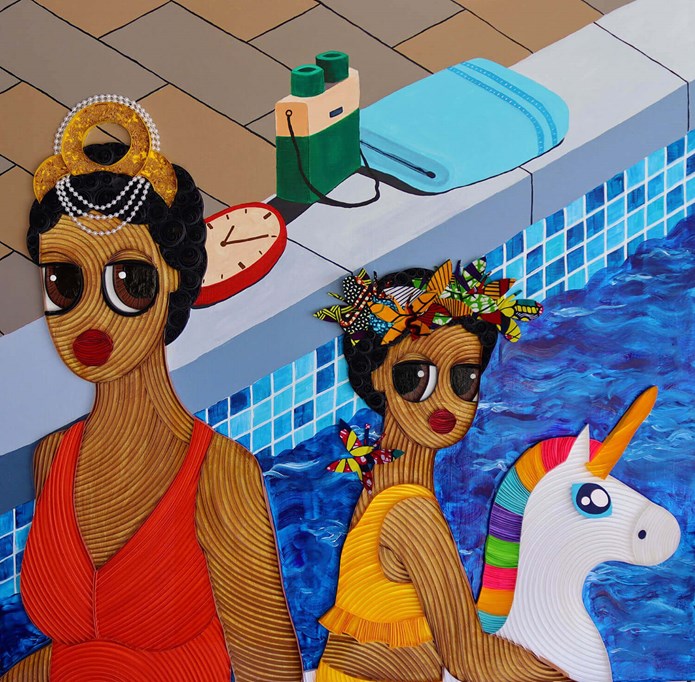 Group B Winner - Ayobola Kekere-Ekun from Nigeria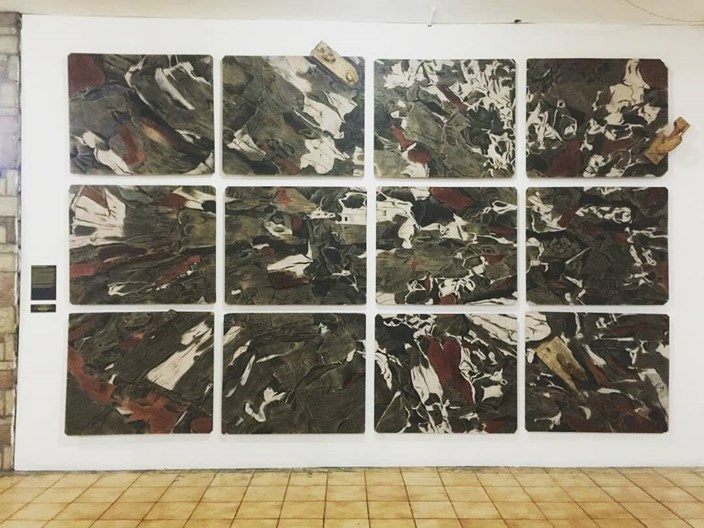 Group C Winner - Blebo Michael Jackson from Ghana
Absa L'Atelier Gerard Sekoto Category Winner - Abongile Sidzumo from South Africa