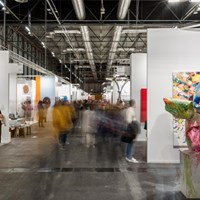 Article date: Friday, September 25, 2020
ARCOmadrid has been Rescheduled for Next July
ARCOmadrid has been rescheduled for next July to ensure the strongest international presence possible. Ensuring safety and international mobility will be the priorities of a special edition timed to coincide with the 40th anniversary.
---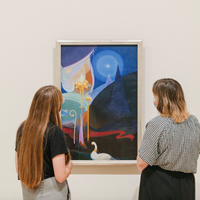 Article date: Friday, September 25, 2020
Whitney Extends 'Agnes Pelton: Desert Transcendentalist' Exhibition through November
Discover visionary symbolism in the American Southwest in Whitney's 'Agnes Pelton: Desert Transcendentalist', extended through November, 1.
---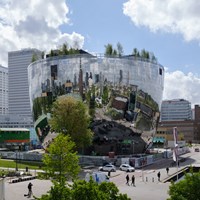 Article date: Thursday, September 24, 2020
Depot Boijmans Van Beuningen Finishes Construction in Preparation for Museum's Big Move
Depot Boijmans Van Beuningen, the first publicly accessible art depot in the world designed by MVRDV, has finished construction. Located in Rotterdam's Museumpark, the depot features a new type of experience for museum visitors: a sturdy engine room where the complete collection of 151,000 objects is made accessible to the public.
---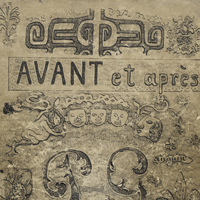 Article date: Wednesday, September 23, 2020
The Courtauld Announces Acquisition of a Rare Manuscript by Paul Gauguin
The Courtauld has acquired one of the most significant artists manuscripts ever to enter a UK public collection – a unique and richly illustrated text by the highly influential French Post-Impressionist artist Paul Gauguin.
---
Article date: Tuesday, September 22, 2020
Mellon Foundation Launches New Art Museum Futures Fund to Distribute Tens of Millions to Art Museums Nationwide
As Cultural Institutions Face Financial Challenges and Potentially Permanent Closures, Mellon's Art Museum Futures Fund Will Support Midsized Art Museums with $24 Million in Emergency Grants to Help Them Navigate the Challenges Posed by the Pandemic
---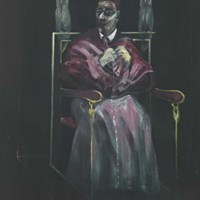 Article date: Tuesday, September 22, 2020
Royal Museums of Fine Arts in Belgium Present 'Be Modern: From Klee to Tuymans'
The exhibition BE MODERN focuses on the RMFAB's collection of modern and contemporary art, gathering renowned Belgian and international artists. A selection of 150 paintings, sculptures, works on paper, installations and moving images depicts the modern history of visual arts.
---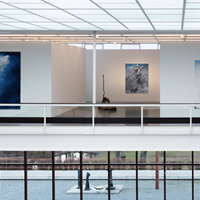 Article date: Monday, September 21, 2020
Last Chance to Visit 'Herbert Brandl Exposed to Painting. The Past Twenty Years' at Austrian Belvedere
With his large-format imagery, Herbert Brandl ranks alongside the most successful contemporary painters in Austria. Landscape as a subject has always been dominant in his work, which alternates between painterly abstraction and objectivity. Since the turn of the new millennium, Brandl's passion for the monumentality of mountainscapes has become increasingly apparent.
---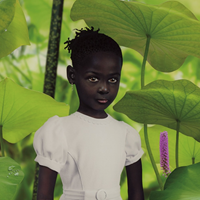 Article date: Monday, September 21, 2020
Ruud van Empel's World #1 at Phillips Photographs
Ruud van Empel Follow World #1 2005 Dye destruction print, face-mounted and mounted. 150 x 105.5 cm (59 x 41 1/2 in.)
---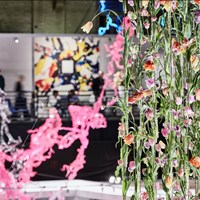 Article date: Monday, September 21, 2020
Introducing TEFAF Online: an Inaugural Digital Fair Experience Featuring One Single Masterwork per Gallery
The European Fine Art Foundation (TEFAF), whose fairs champion museum-quality art from across the ages, is delighted to announce the launch of its new digital platform, TEFAF Online. Accelerated in response to the ongoing COVID-19 crisis, this digital marketplace will host its inaugural fair November 1-4, 2020, with two preview days on October 30 and 31, 2020.
---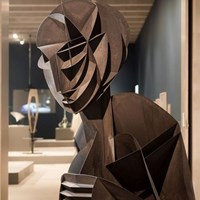 Article date: Sunday, September 20, 2020
A Large-Scale Exhibition of the Ccclaimed Constructivist Naum Gabo at Tate Modern
This one-way route through Tate St Ives guides you through the gallery, with breathtaking views out to Porthmeor beach. You will have the opportunity to see theModern Art and St Ives displays alongside the Naum Gabo: Constructions for Real Life exhibition.