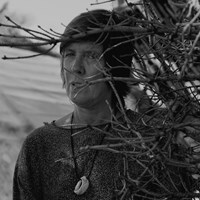 Article date: Friday, November 20, 2020
BelgianArtPrize 2021 awarded to Els Dietvorst
The BelgianArtPrize is a biennial Award for Contemporary Art open to Belgian and international artists residing in Belgium and to all art disciplines. Since its conception in 1950, the BelgianArtPrize is more than just a prize. It aims at emphasizing the artistic relevance, innovative insights, diverse artistic practice and distinctive visual language developed by an artist at a specific time and within a specific context.
---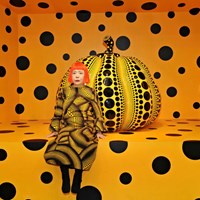 Article date: Thursday, November 19, 2020
Gropius Bau Presents Yayoi Kusama: A Retrospective
Yayoi Kusama is one of the most important artists of our time. From 19 March to 1 August 2021, the Gropius Bau will stage the first major retrospective of Kusama's work in Germany, providing an overview of the key periods in her oeuvre, which spans more than 70 years, and highlighting the significance of her art in Europe – and Germany in particular.
---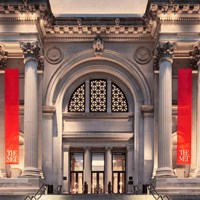 Article date: Wednesday, November 18, 2020
American Museums Losing Millions, Job Losses Mount as COVID-19 Cases Surge
The American Alliance of Museums (AAM), the only organization representing the entire scope of the museum community, today reported museums are losing millions while operating on slim reserves, leaving about one-third of all institutions at risk of permanent closure. As we're witnessing increases in COVID-19 cases across the country and the potential for re-closures looming, museum directors fear that their institutions will not be able to recover from another lockdown as over half have less than six months of financial savings remaining, the new survey finds.
---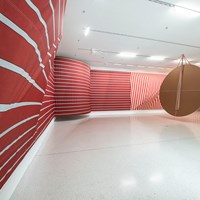 Article date: Wednesday, November 18, 2020
In 2021, the Zurich Art Prize Goes to Sonia Kacem
The Museum Haus Konstruktiv and Zurich Insurance Group Ltd announce the 14th winner of the internationally renowned Zurich Art Prize: In 2021, this art award goes to Swiss-Tunisian artist Sonia Kacem (b. 1985 in Geneva, lives and works in Amsterdam). The prize is endowed with CHF 100,000, comprising a CHF 80,000 budget for the production of a solo exhibition and CHF 20,000 in prize money.
---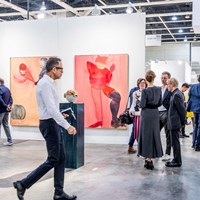 Article date: Tuesday, November 17, 2020
Art Basel shifts Hong Kong fair from March to May 2021
Art Basel today postponed its Hong Kong fair, which was scheduled to take place in March 2021, to May 2021 in response to the ongoing impact of the global pandemic including travel restrictions.
---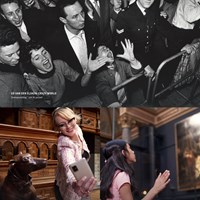 Article date: Tuesday, November 17, 2020
The Rijksmuseum Presents its New Website
The Rijksmuseum's award-winning website has been totally revamped. Besides the new style and visual language, the Rijksmuseum is launching an all-new platform called Stories. This is the hub for all the stories taking place in the museum and behind the scenes.
---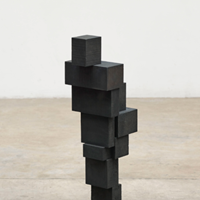 Article date: Tuesday, November 17, 2020
Antony Gormley at Christie's Modern and Contemporary
---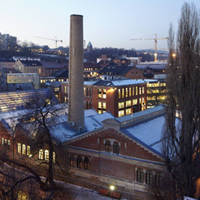 Article date: Monday, November 16, 2020
CIMAM Awards Three Contemporary Art Professionals for the StayHome Curatorial Online Residency Grants, Funded by OCA – Office for Contemporary Art Norway
Monday 16th November, Barcelona – Susanne Hætta, author, artist and photographer, Vadsø, Nicole Rafiki, artists and curator, Oslo, and Inger Emilie Solheim, artist, writer, and curator, Tromsø, are the selected candidates to take part in CIMAM's StayHome Curatorial Online Residency generously financed by OCA – Office for Contemporary Art Norway.
---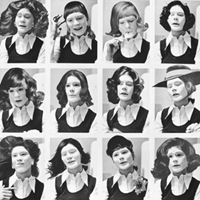 Article date: Tuesday, November 10, 2020
The Met Presents 'Pictures, Revisited'
A deep dive into The Met's rich collection of contemporary photography, Pictures, Revisited reassesses the legacy of visual appropriation at the Museum and beyond. The images in this show are snipped from magazines, staged, or copied outright from other artworks.
---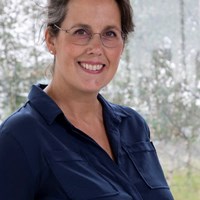 Article date: Thursday, November 5, 2020
Karel van Mander Prize Awarded to a Member of Boijmans' Team: At the Forefront of Art Historical Research
Sandra Kisters, Head of Collections and Research at Museum Boijmans Van Beuningen, Rotterdam, has won the prestigious Karel van Mander Prize 2020, for her publication about the perception and representation of artists.