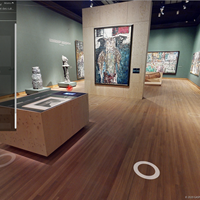 Article date: Tuesday, December 1, 2020
The Montreal Museum of Fine Arts Offers its Exhibitions Virtually
To celebrate the holiday season despite the closure of cultural institutions, the Montreal Museum of Fine Arts (MMFA) is giving itself as a present and inviting the public to explore its exhibitions in the comfort of home from December 1, 2020 to January 11, 2021.
---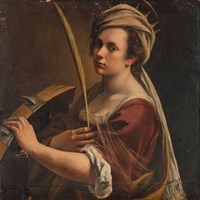 Article date: Monday, November 30, 2020
The National Gallery Reopening this Week
The Gallery reopens on Wednesday 2 December and there's something for everyone to enjoy over the coming weeks. Catch Gallery's five-star exhibitions before they close in the new year.
---
Article date: Monday, November 30, 2020
FOAM Presents Curator Video Tour: Alec Soth - I Know How Furiously Your Heart Is Beating
The exhibition I Know How Furiously Your Heart Is Beating by Alec Soth consists of portraits of remarkable people in their habitat and still-lifes of their personal belongings. Join curator Hinde Haest in an online tour of the exhibition as she zooms in on the featured works and gives insight into Soth's new way of working and the inspirations behind this intimate and introspective photography series.
---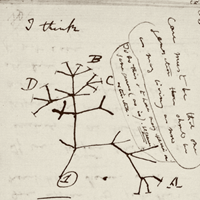 Article date: Thursday, November 26, 2020
Darwin's Missing Notebooks at the University of Cambridge
Cambridge University Library has announced a public appeal for help in locating two missing notebooks, one of which contains Charles Darwin's iconic 1837 'Tree of Life' sketch, pictured below.
---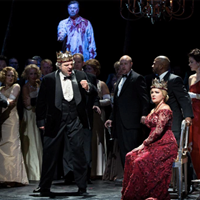 Article date: Thursday, November 26, 2020
Met Opera Streams Nightly Online
During this extraordinary and difficult time, the Met hopes to brighten the lives of its audience members even while its stage is dark. Each day, a different encore presentation from the company's Live in HD series is being made available for free streaming on the Met website, with each performance available for a period of 23 hours, from 7:30 p.m. EDT until 6:30 p.m. the following day.
---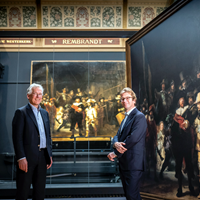 Article date: Wednesday, November 25, 2020
Philips Commits to Supporting the Rijksmuseum for Further Five Years
Royal Philips (NYSE: PHG, AEX: PHIA), a global leader in health technology, and the Rijksmuseum, the Netherlands' national museum of art and history, today announced they are extending their existing twenty-year collaboration for a further five years. This means Philips will remain closely involved with the museum as a project founder and innovation partner until at least 2026.
---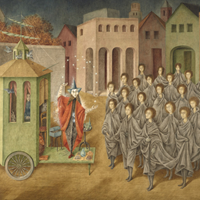 Article date: Tuesday, November 24, 2020
MoMA Presents Online Exhibition 'Surrealist Women'
Explore Surrealism's creative attraction for women artists and its revolutionary potential then and now. Read poems inspired by Frida Kahlo and Meret Oppenheim, play your own Surrealist game, learn how one woman helped MoMA save artist refugees during World War II, and much more.
---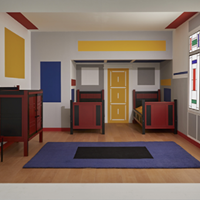 Article date: Tuesday, November 24, 2020
Mondrian and De Stijl at Museo Reina Sofia, Madrid
The show brings together examples of the work of Mondrian and his fellow artists. The accompanying catalog will shed new light on the way Mondrian looked for ways of presenting his work that would elucidate its meaning and allow onlookers to discover a clear, meaningful relationship both to it and, by extension, to the world that surrounds it.
---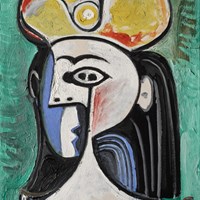 Article date: Tuesday, November 24, 2020
Picasso's Buste de Femme Assise Leads Sotheby's Sale
Pablo Picasso 1881 - 1973 Buste de femme assise Dated 4.6.62. and 8.9.II (on the reverse) Oil on canvas 28¾ by 21½ in. 73 by 54 cm Painted on June 4, 8 & 9, 1962.
---
Article date: Monday, November 23, 2020
The 6th Edition of Jimei × Arles International Photo Festival will Take Place in Xiamen from November 27, 2020 to January 3, 2021
The festival will have two main sites within the Jimei District, Xiamen this year: Three Shadows Xiamen Photography Art Centre and Xiamen Jimei Citizen Square Exhibition Hall.