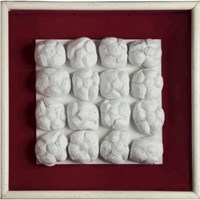 Article date: Thursday, June 8, 2017
Hauser & Wirth Announces Worldwide Representation of the Fondazione Piero Manzoni
Fondazione Piero Manzoni, Milan, and Hauser & Wirth jointly announced today the gallery's exclusive worldwide representation of renowned late Italian artist Piero Manzoni (1933 – 1963).
---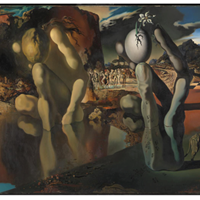 Article date: Monday, June 5, 2017
Symbolism in Art: The Egg
The egg has always held particular symbolic significance, partly because it is a visual shorthand for new life and un-hatched potential. The egg brings hope and purity. It is a symbol of fertility and the circle of life. In some Asian cultures the egg is seen as a symbol of luck and wealth.
---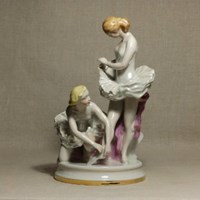 Article date: Monday, June 5, 2017
Second Jeff Koons 'License' Piece Revealed
Following the recent revelation that Jeff Koons had used the work of a Ukrainian artist for the basis of his widely acclaimed inflatable sculpture at the Rockefeller Centre, Artdependence can reveal that a second piece of derivative work has been uncovered amongst Koons' Antiquities series.
---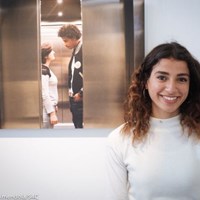 Article date: Monday, June 5, 2017
A New Photography Exhibition is Changing Perceptions of Molenbeek
Molenbeek is a unique neighbourhood. An overpopulated area not far from the centre of Brussels, the city has become well known after the terrorist attacks that have taken place in Paris and Brussels over the last few years. Many of the terrorists involved in the attacks have come from this area.
---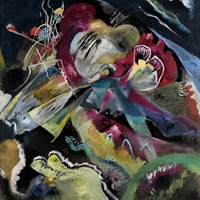 Article date: Sunday, June 4, 2017
Wassily Kandinsky's Bild mit weissen Linien
A Visual Symphony that Marks a Crucial Moment in 20th Century Art Appears at Auction for the First Time.
---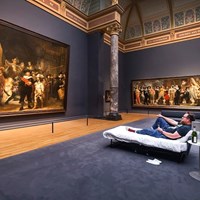 Article date: Saturday, June 3, 2017
Rijksmuseum's 10-millionth visitor spends the night beneath The Night Watch
Stefan Kasper from Haarlem (the Netherlands) was treated to a surprise reception by the museum staff when General Director Taco Dibbits welcomed him in person with a unique opportunity. Stefan Kasper was given the chance to spend the night in the Night Watch Gallery, and sleep under the watchful gaze of the guardsmen in Rembrandt's most famous painting.
---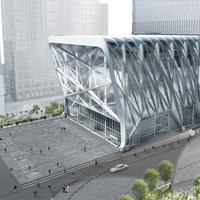 Article date: Tuesday, May 30, 2017
New York's new center for artistic invention to open in 2019
The Shed will be a new center for artistic invention in New York. Scheduled to open in Spring 2019, The Shed will commission and present new work by artists across many disciplines, including music, art, dance and performance art. The Shed will be adjacent to 15 Hudson Yards and border the Public Square and Gardens.
---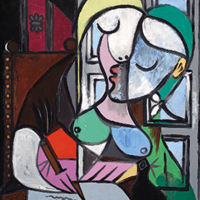 Article date: Monday, May 29, 2017
Pablo Picasso's Femme Écrivant (Marie-Thérèse)
Pablo Picasso's Femme Écrivant (Marie-Thérèse) Will Be a Leading Highlight of Christie's Impressionist & Modern Art Evening Sale 27 June 2017
---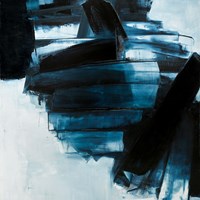 Article date: Saturday, May 27, 2017
Pierre Soulages, Peinture 162 X 130 cm, 14 Avril 1962.
The upcoming Sotheby's France Contemporary Art sale will pay tribute to the Parisian masters of abstraction.
---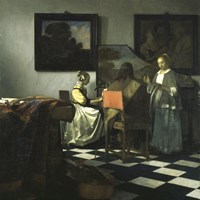 Article date: Friday, May 26, 2017
Isabella Stewart Gardner Museum doubles reward to $10 million for return of art stolen in 1990
The Isabella Stewart Gardner Museum is doubling its reward from $5 million to $10 million for information leading to the return of 13 works of art stolen from the Museum in 1990. The increased offer is available immediately and expires at midnight on December 31, 2017. The reward is fully backed by the Museum and its Board of Trustees.