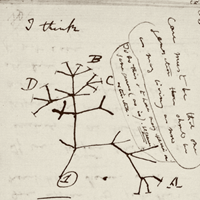 Article date: Thursday, November 26, 2020
Darwin's Missing Notebooks at the University of Cambridge
Cambridge University Library has announced a public appeal for help in locating two missing notebooks, one of which contains Charles Darwin's iconic 1837 'Tree of Life' sketch, pictured below.
---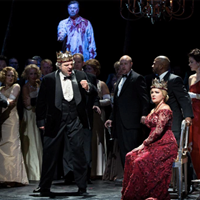 Article date: Thursday, November 26, 2020
Met Opera Streams Nightly Online
During this extraordinary and difficult time, the Met hopes to brighten the lives of its audience members even while its stage is dark. Each day, a different encore presentation from the company's Live in HD series is being made available for free streaming on the Met website, with each performance available for a period of 23 hours, from 7:30 p.m. EDT until 6:30 p.m. the following day.
---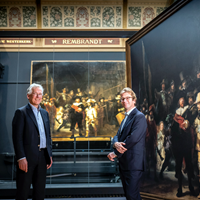 Article date: Wednesday, November 25, 2020
Philips Commits to Supporting the Rijksmuseum for Further Five Years
Royal Philips (NYSE: PHG, AEX: PHIA), a global leader in health technology, and the Rijksmuseum, the Netherlands' national museum of art and history, today announced they are extending their existing twenty-year collaboration for a further five years. This means Philips will remain closely involved with the museum as a project founder and innovation partner until at least 2026.
---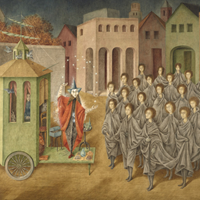 Article date: Tuesday, November 24, 2020
MoMA Presents Online Exhibition 'Surrealist Women'
Explore Surrealism's creative attraction for women artists and its revolutionary potential then and now. Read poems inspired by Frida Kahlo and Meret Oppenheim, play your own Surrealist game, learn how one woman helped MoMA save artist refugees during World War II, and much more.
---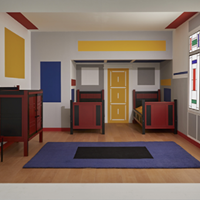 Article date: Tuesday, November 24, 2020
Mondrian and De Stijl at Museo Reina Sofia, Madrid
The show brings together examples of the work of Mondrian and his fellow artists. The accompanying catalog will shed new light on the way Mondrian looked for ways of presenting his work that would elucidate its meaning and allow onlookers to discover a clear, meaningful relationship both to it and, by extension, to the world that surrounds it.
---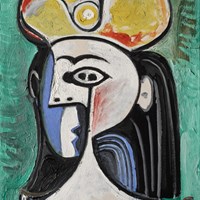 Article date: Tuesday, November 24, 2020
Picasso's Buste de Femme Assise Leads Sotheby's Sale
Pablo Picasso 1881 - 1973 Buste de femme assise Dated 4.6.62. and 8.9.II (on the reverse) Oil on canvas 28¾ by 21½ in. 73 by 54 cm Painted on June 4, 8 & 9, 1962.
---
Article date: Monday, November 23, 2020
The 6th Edition of Jimei × Arles International Photo Festival will Take Place in Xiamen from November 27, 2020 to January 3, 2021
The festival will have two main sites within the Jimei District, Xiamen this year: Three Shadows Xiamen Photography Art Centre and Xiamen Jimei Citizen Square Exhibition Hall.
---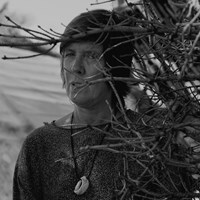 Article date: Friday, November 20, 2020
BelgianArtPrize 2021 awarded to Els Dietvorst
The BelgianArtPrize is a biennial Award for Contemporary Art open to Belgian and international artists residing in Belgium and to all art disciplines. Since its conception in 1950, the BelgianArtPrize is more than just a prize. It aims at emphasizing the artistic relevance, innovative insights, diverse artistic practice and distinctive visual language developed by an artist at a specific time and within a specific context.
---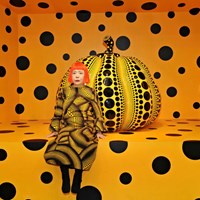 Article date: Thursday, November 19, 2020
Gropius Bau Presents Yayoi Kusama: A Retrospective
Yayoi Kusama is one of the most important artists of our time. From 19 March to 1 August 2021, the Gropius Bau will stage the first major retrospective of Kusama's work in Germany, providing an overview of the key periods in her oeuvre, which spans more than 70 years, and highlighting the significance of her art in Europe – and Germany in particular.
---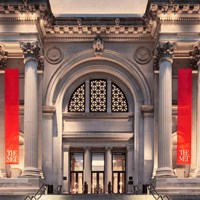 Article date: Wednesday, November 18, 2020
American Museums Losing Millions, Job Losses Mount as COVID-19 Cases Surge
The American Alliance of Museums (AAM), the only organization representing the entire scope of the museum community, today reported museums are losing millions while operating on slim reserves, leaving about one-third of all institutions at risk of permanent closure. As we're witnessing increases in COVID-19 cases across the country and the potential for re-closures looming, museum directors fear that their institutions will not be able to recover from another lockdown as over half have less than six months of financial savings remaining, the new survey finds.