Image: Joël Kremer, Director, The Kremer Collection (The Netherlands)
Etienne Verbist, ArtDependence Magazine (AD): Who are you and why do you do what you do?
Joël Kremer (JK): I'm Joël Kremer, founder of the Kremer Museum and director of the Kremer Collection.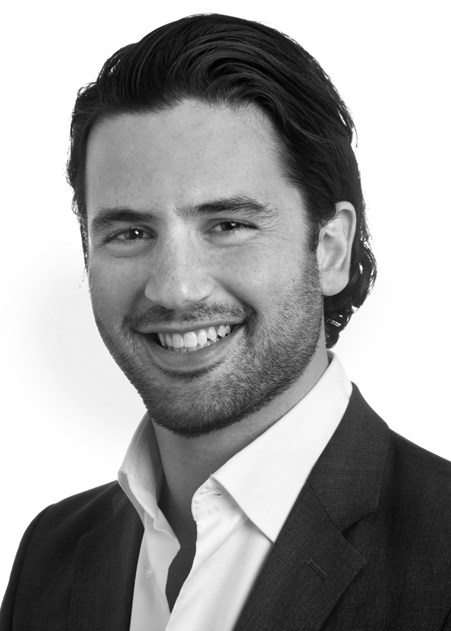 Joël Kremer, Director, The Kremer Collection (The Netherlands)
In short, the reason why we founded the Kremer Museum is to follow our mission at the Kremer Collection, which is to share our collection with as many people as possible. Traditionally we did that via print publications, exhibitions and our loan program and then our digital presence 2.0 (website and mobile app).
Building a brand is relatively expensive and difficult, because in order to get people to your website through advertising, you need to spend a lot of resources without a lot of ROI; they come to the website, and although that is a thorough experience, people can't do much there besides read and see 2D images and videos.
Another idea which we discussed was an actual (physical) private museum, but there are many challenges to overcome and no matter which one we discussed, the possible solutions did not make sense:
Location - where would we build it? Certainly not in any major western city that we are affiliated with, as they have fantastic museums already (Amsterdam, London, Paris, NYC, etc)
Finances - quite expensive building a serious private museum, let alone operating it, even if your goal is break even.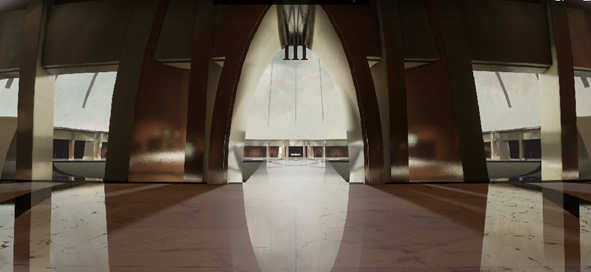 Kremer Collection
Operations - Who will manage it, marketing, and many more questions. 
These conversations happened every once in a while and when in late 2016 I read that about Facebook finishing their acquisition of OCULUS, I realized that most of big tech was now getting behind VR (Google, MSFT, HTC, Samsung and now FB). So I wrote a plan on how a VR museum could work, and, given the right market trends persisting (growth), we could probably reach > 1000x more people than we would ever with a physical museum. And if Mark Zuckerberg gets his way (> 1 Billion people in VR), we will be able to reach more people than any of the largest museums in the world (the Louvre had 10.2 million visitors in 2018). 
AD: What's your goal?
JK: I have a few goals:
To share the collection with as many people as possible.
To prove that the Kremer Museum has, not only a viable business case, but a huge future as a business model.
To become a top 100 museum globally in terms of visitor numbers within 3 years.
To continue developing our museum experience by adding rich content, new technology and more art to the museum.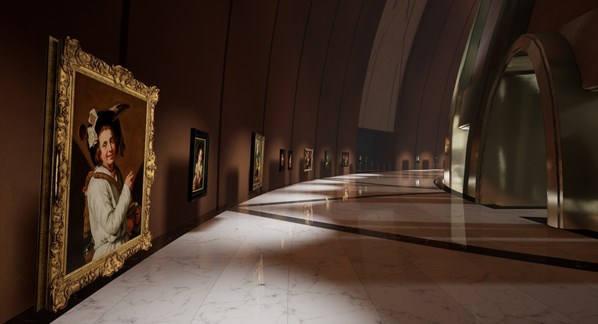 Kremer Collection
AD: What will be the impact of what you do?
JK: I think we will change the way people experience art in more than one way. 
Giving people access to world class art, which previously had no statistical chance of experiencing it, for instance in countries/continents such as China India & Africa.
Educating people in a much more personal and interactive way during their museum visit. Example: we have holograms explaining paintings or we can place YouTube videos and livestreams next to a painting.
We started a children's program called Mighty Masters, where we set out "To make art universally accessible and fun to as many schoolchildren in the world as possible."
We want to achieve this by equipping schools around the world with VR technology, so students can enjoy visiting the virtual Kremer Museum with masterpieces from the Kremer Collection and friends, free of charge and without the costly travel. Again, to use a best in class comparison: the louvre had 560, 000 schoolkids visit the museum in 2018; we are working on a project for 1,5 million kids in India.
VR is incredibly scalable and we want to take advantage of that.
AD:  What is the future of art?
JK: I don't know enough about art to answer that. But what I do know is that technology is changing the art market in very significant ways across the board: from creation, to experiencing art, to researching & collecting. And a very important element in that change is accessibility.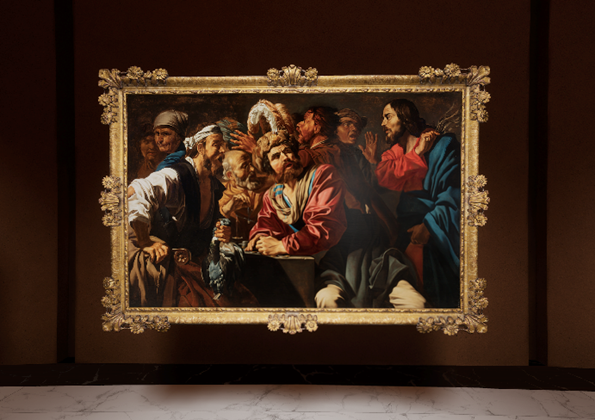 Kremer Collection
AD: What is your dream project?
JK: There are so many interesting ideas floating around our offices every day, but I would say one of my dreams is to organize an exhibition with world class masterpieces from many different collections (private & museums) throughout the ages, most of which could never leave their museums and thus would not be able to be exhibited together. We could have a great creative storyteller script the storyline so that people start understanding how artists have influenced each other throughout the ages.
AD: What role does the artist have in society?
JK: Wow, that's a big question. I would say: whatever they want that role to be. I see artists, dead & alive, who made political statements to express themselves and fight the leaders (for instance many great artists are rumoured to have been illuminati), and many artists today still use their art to express their opinions about the world.
On the other hand, probably the main purpose of artists has always been to reflect what they see in society. From cave drawings, to old masters, impressionists and contemporary artists, both abstract and factual; all artists try to describe their views, opinions and feelings about a topic in the world.
The last thing I would comment is that art has become a much freer profession over time:
Classical artists were labelled as artisans and would their trade from their father, meaning they had no choice in the matter.
Kremer Collection
In the Middle ages artists would acquire skill through apprenticeships and the profession professionalized & thrived. Artists became respected members of society and had more freedom to decide their own projects.
During the Renaissance artists started getting (and taking) credit for their work and status became more important.
During the Baroque period, artists were hired by royals, nobles and the churches to define identity.
The periods that followed were much freer in that artists started living different lifestyles and also experimenting/developing new techniques.
In most of the above, art was based on human skill, whereas today there is a clear distinction between artists who create with skill (Basquiat or Hockney) and artists who create ideas and marketing (Hirst or Koons).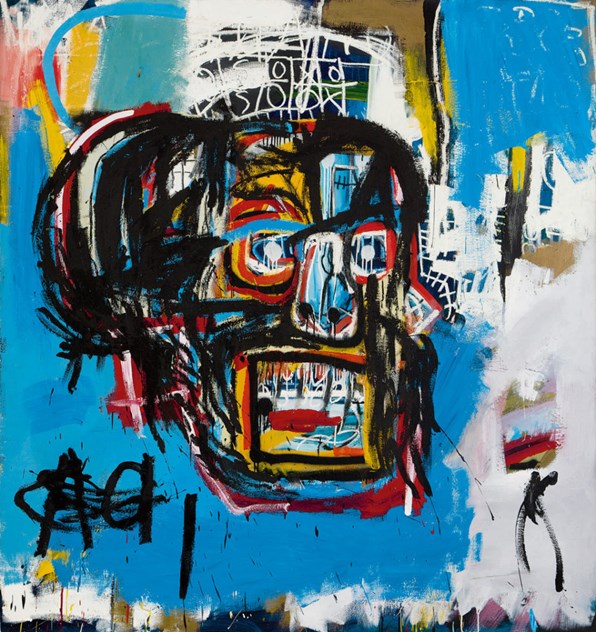 Jean Michel-Basquiat's Untitled (1982)
So, in total, the output has changed enormously, as has the role of the artist in society, from craftsmen, to acclaimed skilled artists, to free-thinkers.