Image: Iris Kivisalu, Porcelain China V
Iris Kivisalu (1983) is an award-winning photographer currently living in Tallinn, Estonia. She's studied journalism and sociology which both contribute to her unique style of melancholic beauty often paired with documentary storytelling found mostly in portraits, work with creatives, street photography, but her fashion work is more rare. Iris Kivisalu's work can mostly be described by a very strong orientation to details through a timeless approach. 
In 2017 she won the Grand Prix for Nikon's International Best Portrait and Wedding 2017 competition. Her film-nourish take on photography has granted her numerous collaborations with Estonian creatives, artists and newspapers up to work with der Spigel magazine, Germany. Iris is also photo editor/photographer for Estonian feministic magazine sugu:N. Her work has also been published in Vogue and in iGNANT, the biggest award winning online platform featuring the finest in contemporary art.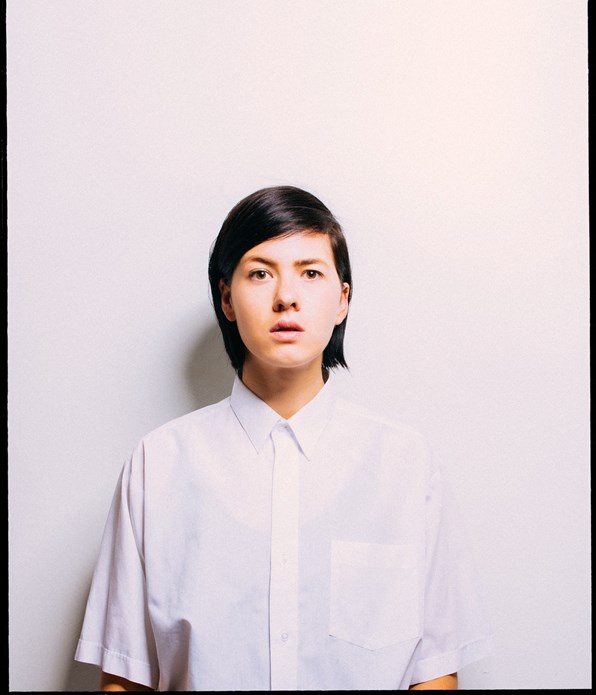 Iris Kivisalu, photo courtesy to the artist
Porcelain China series presents the artist's take on abstract beauty, sensory systems and expressionistic photography, what draws it's core from classic film photography more than anything.  Porcelain China is about stillness, movement, imperfection, feeling - 10 painting like portraits transform the subject into from mere humans into unreal (and ideal).  Surface, seeing, believing, dreaming, escaping  - it's difficult to summarize the content without pointing to the thoughtful melancholic mood that emanates from the series, which gives homage to photographic minimalism from 20thcentury – an ideal background for creating a timeless perception of work.
ArtDependence met Iris at Kyiv Photo Fair to talk about aesthetics and vision of a woman beauty through photography. 
ArtDependence (AD): What is the technique that you use to make your images feel "moving"?
Iris Kivisalu (IK): It's a digital process mostly as slower exposure during shooting would kill the overall sharpness, which is also an important part of these artworks as something has to stay sharp. I really like the subtle and simple aesthetics of film and I really try not to overdo digital manipulation, but nevertheless I use different techniques from time to time if it compliments the result. There is no one exact method, it involves a degree of experimenting always. Effects should compliment, not dominate.
AD: Is the choice of using abstract faces - the accent on non-standartised vision of beauty?
IK: By standardized beauty I mean the fact that nowadays you mostly have to lay all on the table, on videos, billboards, photos… Everything  has to have a fast effect, eye catching moments to reach your primary sexual instincts because everything is about selling something to someone. The easiest way to do that is to bring different female body parts to the game.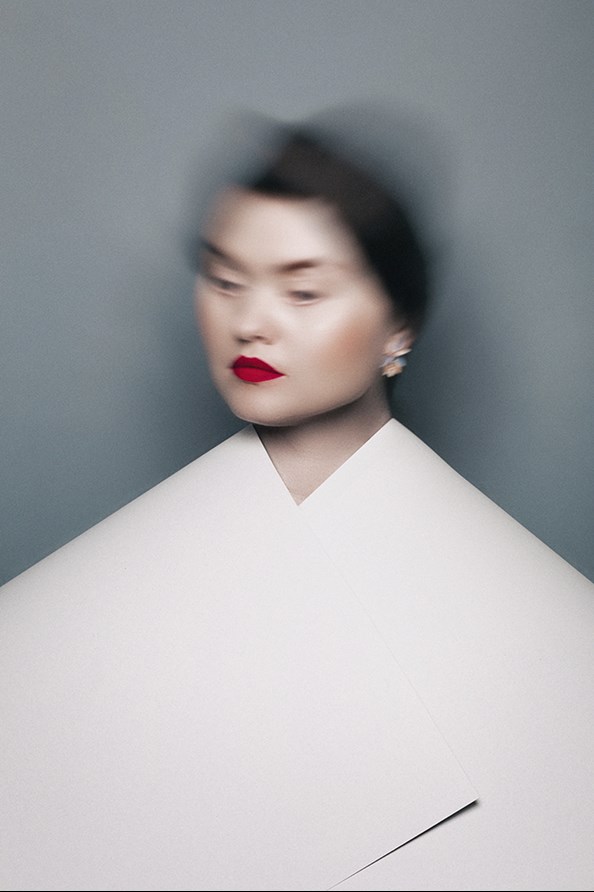 Iris Kivisalu, Porcelain China I
From overwhitened teeth to naked breasts in shower or typical car commercials. If you want to differentiate, you shock people with brutal naked documentary, which is also utterly important,  but neither is about details, you don't get to dream, to fantasize, to get lost is some otherworld place. And you get used to this kind of exposure really quickly if you haven't experienced anything else (younger generations mostly) and visually overwhelming normality can really ruin one's experience on simple details, which can much more arousing in terms or art and in terms our overall sexuality as well. The focused lips in Porcelain China series directly refer to that. But mostly I think that my main goal has been to try to make the viewer feel the beauty instead of  actually seeing it in a way.
AD: What is beauty for you? And why China?
IK: Personally I would say that if we are talking about physical world of beauty, it mostly correlates to symmetry and different sets on mathematical rules - golden ratio for example. It applies probably to everything - from still life to real life portraits. I think that my mind works more like a mind of a painter. But if  we are talking only about people, then I think the most beautiful people know how to give love (opposite to receiving it), have empathy to things that they don't understand (opposite to fear and judging), are self confident and happy. It gives a person inner balance and beauty and it really shines all the way through to everybody else.
The name and inspiration for the Porcelain China series comes from the combination of  timelessness, fragility and pale asian minimalism, what can also be found in physical porcelain china tableware sets. Somehow it all clicked together.
AD: Your "Porcelain" portraits somehow unveil the feeling of constant transformation, the movement. What did you want to say by this effect?
IK: The movement itself is not meant to be as an actual stand alone effect, it just comes altogether as a full package with everything else.  As I have said previously when describing my work which also applies to this series that it's important for me that an author doesn't overdo with explanations, because I'd like to offer just a canvas to the viewer. The final outcome is really up to each and every one to create.     
AD: What inspired you to see a woman in this dimension?
IK: Probably abstract playfulness I guess. I don't visualize things beforehand.
AD: Iris, you usually work in documentary street and life photography. What made you change the concept of your works?
IK: Actually I feel that I haven't changed anything  to be honest. I really like to do different works as it's much more rewarding professionally not to get stuck into one genre. I usually define myself more through the material what I like to do for myself,  what touches me (opposed to be informative photos) because as a photographer you really do a lot of different kind of work. Weddings, events, portraits, commission work for newspapers, but at the same time I don't see myself as a wedding photographer or a full on portrait photographer, through different projects I get to maintain my a bit untraditional handwriting, which I see as a solid sign of trust.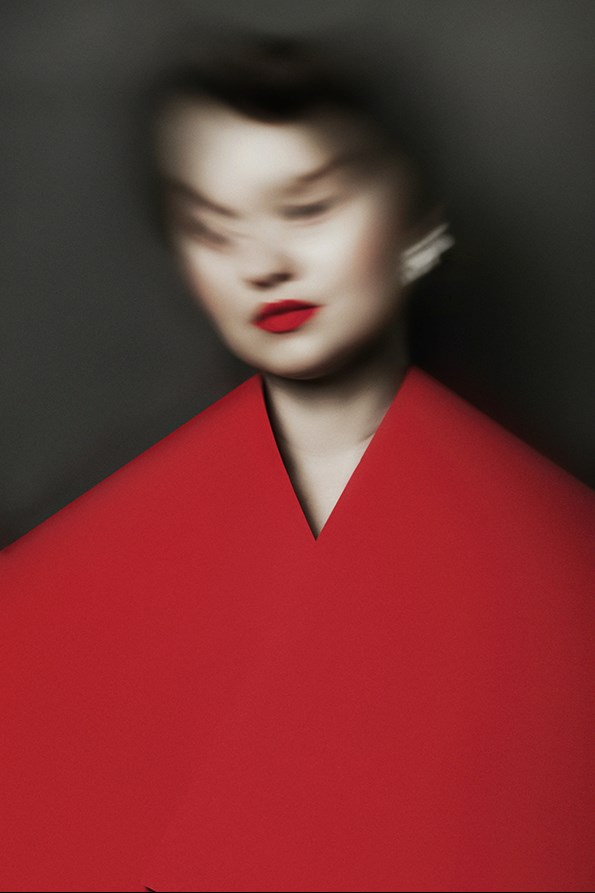 Iris Kivisalu, Porcelain China III
I recently shot Estonian president for Der Spiegel and in a week I'm off to shoot a wedding. So I do work in which I find some kind of value or interest. But I am constantly moving more towards being an exhibiting artist more rather than a every day working photographer. If that makes sense.
AD: Which style of photography is the most interesting for you at this moment? Why?
IK: It's a good question as the genre of photography, specially contemporary photography is overwhelmed with different styles, topics, visuals and ideas. So I tend to reach out based on the overall values or topics on what the project or series is based. And it really varies from fashion to documentary.  Subjectively speaking and with really plain examples my mind probably won't react to any material if somebody promotes fur in their artwork or makes really banal sexually explicit work or something that is too contemporary beyond abstract, that it can't be understandable without text. I can't really see work and author to be separate from one another, so the author's value core of usually shines through work, so I probably react very subjectively to that. I react to honesty and humanity.
Recently I'm very drawn to different modern Dutch photographers. Their work really draws a lot from their own history of paintings - the Dutch Golden Age to be exact.  It reflects the traditions of detailed realism inherited from Early Netherlandish painting and combined into photography. I really love Robbie Lawrence's work.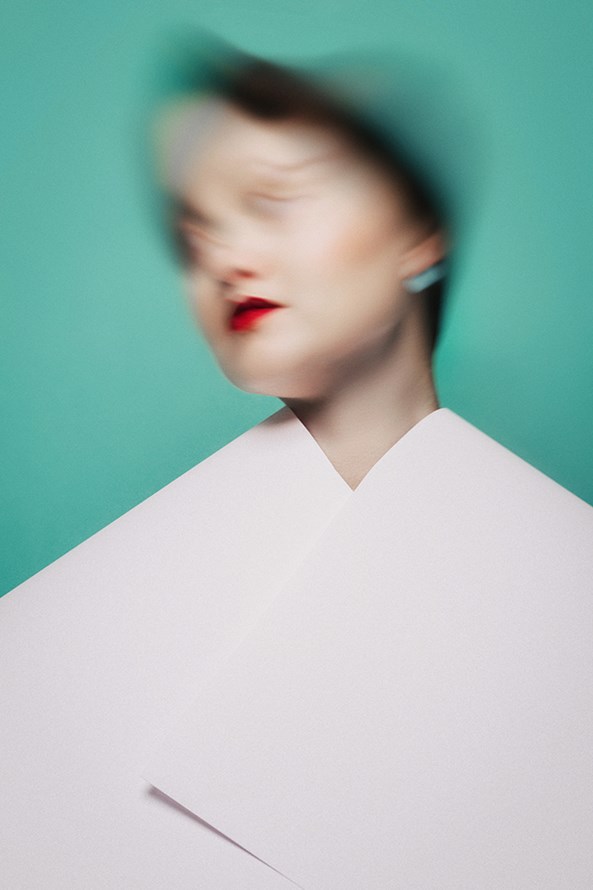 Iris Kivisalu, Porcelain China IX
Fashionwise I like Leslie Zhang, a Chinese photographer who lives and works mostly in Shangai. The most amazing wizard!
AD: What is the philosophy of your photography? Any special messages that you carry through it?
IK: The first time I saw Saul Leiter's work I immediately felt at ease as I got to see that you work from fashion to street and you don't have to draw any specific boundaries between subjects. It's the subjects and value interest that  mostly defines your photographic work. I've never really liked to give instructions on how to read my photos, there has to be room to be imaginative. It's also important that a metre-long text doesn't define the image.
The New York school of photography, what is  identified by Jane Livingston as "a loosely defined group of photographers New York City during the 1930s, 1940s and 1950s, who shared a number of influences, aesthetic assumptions, subjects, and stylistic earmarks", is something that feels closest to me.To sum it up, they used more abstract and film-noirish visual take on documentary and every day life.  According to a definition by U.S. photojournalist W. Eugene Smith (1918– 1978), I fall towards the artistic side of documentary where there are little hints in terms of the image and the story which can be interpreted creatively.
AD: Have you ever thought about filming a movie?
IK: As I love film-noir and overall cinematic approach to photography, I would really love to one (I especially love the older European cinema), but I find the working methods to be really different. In terms of my  photographic approach I work with moments and material as they appear mostly without staging them, cinema requires a whole full on bone structure approach beforehand in terms of creating the same effect.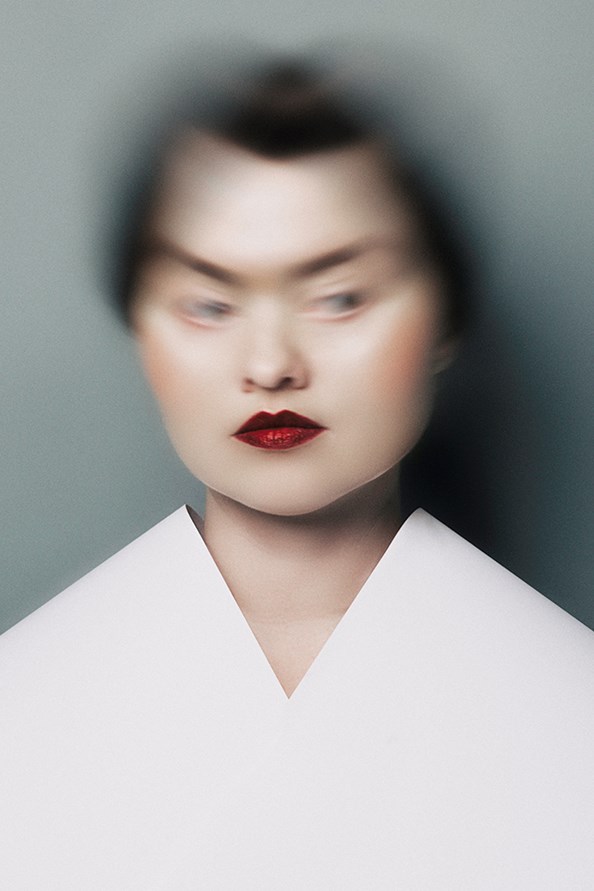 Iris Kivisalu, Porcelain China II
Probably the time isn't right yet, as I think I have to be a bit more mature and self confident in terms of directing and working with other people on a bigger project. It all comes down cooperation success if you want your vision to be adequately presented.    
AD: What kind of audience do your works build a bridge to?
IK: I think that is the question to the audience, because I cannot really relate to that objectively. But subjectively,  the audience that I try to touch (and who gives backfeed the most, too) is similar to my own being. To see the world we it want to be, escape a little, imagine and dream. They probably also value culture, classical arts, history and architecture.  The artistic crowd, the dreamers, the socialists, the people who feel and see pain around us as opposite of keep smiling mentality.
AD: What kind of art is an inspiration for you? Any specific projects, people?
IK: I draw my inspiration from  all sorts of places, people projects and music.  Artwise I don't like trends and also endlessly repeated classical takes, displays or similar artwork. I value being and seeing things fresh a lot. I also love crazy stuff - Kris Lemsalu, an Estonian artist who is representing us at the 2019 Venice Biennale this year.  The whole conceptual world what Tommy Cash has built from his music videos to bread loafers is also amazingly bizarre. I just watched Eurovision and got really inspired by Iceland performance (and the later on political statement) because of those subtle melodic vocals underneath all that visual Rammstein.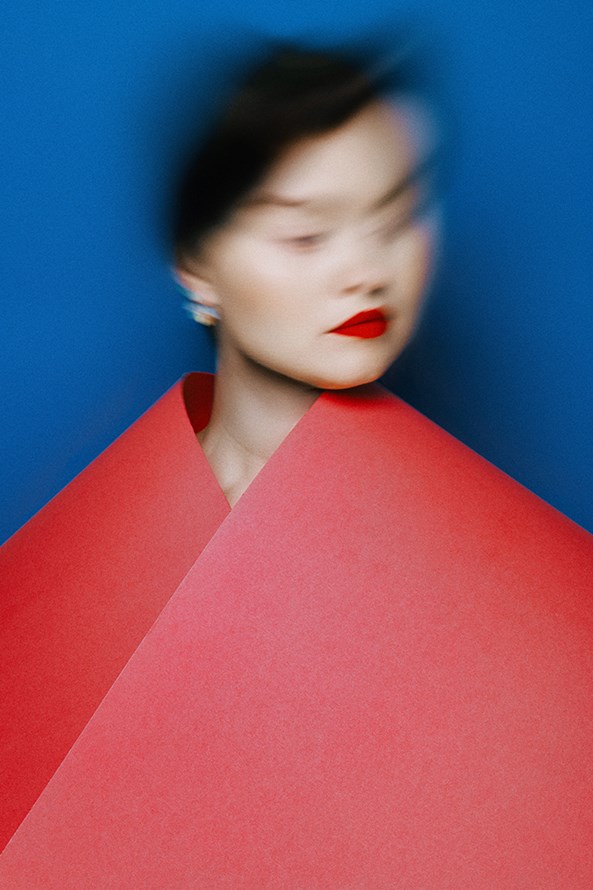 Iris Kivisalu, Porcelain China V
I  also a draw a lot from simple every day life. When my son gets hit with a swing and starts to cry, my first reaction would probably be to reach for my camera to preserve that moment of authenticity instead of calming him down first.   
Porcelain China series actually beautifully sums my endless love  on abstract beauty, sensory systems and expressionistic photography, what draws it's core from classic film photography more than anything.  I love all the old classic photographers from Richard Avedon to Sally Mann. Stillness, movement, imperfection, feelings transforming subjects  into from being mere humans into unreal (and ideal). Thoughtful melancholic mood that emanates from the series, which gives homage to photographic minimalism from 20th century – an ideal background for creating a timeless perception of work.  
AD: Is there someone you always wanted to photograph?
IK: No, not specifically. People on the streets - sometimes I do, sometimes I don't.  The people who I want to photograph, are usually very fragile, socially or otherwise, so I mostly deal with my own personal issues on building up the nerve or tactics to to so, because I think they are very likely to say no.
AD: What will be your next exhibition about?
IK: My current exhibition Before/After just opened in Telliskivi Creative Center's outdoor gallery in Tallinn and will stay available for public viewing until the end of June, just up to the opening of Fotografiska Tallinn in the next building, which marks one of the the biggest photographic milestones in Estonia's history probably. Before/After shows the changes in the area over the last five decades compared to nowaday, as the area has changed from a huge industrial factory city to leading cultural and art space hub in Estonia. More information on Instagram page and website.